5 of the Best Learning Holidays for Solo Travellers
Created: 01 June 2015

01 June 2015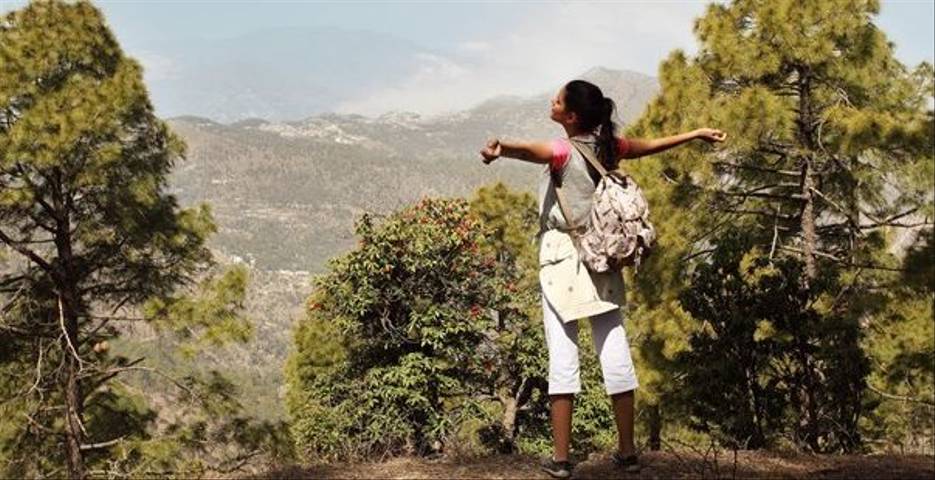 Get more out of your next solo holiday, than a fly-and-flop week on the beach. Utilise that precious "me time" by learning a new skill and achieving a life goal that will benefit you long after you get home on a learning holiday to enhance your well-being. From learning the basics of yoga to cooking in Vietnam, a learning holiday is a fantastic way to meet like-minded individuals with a shared interest.
Whether you are learning from scratch, or looking to master an existing skill, it's never too late to learn something new. Put an end to saying "I wish I knew how to". Life is for living, so go out and embrace it. Let us whisk you away on an adventure with our top 5 learning holidays for solo travellers, which combine learning together with improving your physical, mental and spiritual well-being.


Private yoga session by the beach at Chiva Som
 
Nestled amidst the secluded lush tropical gardens by the coast of Hua Hin, Chiva Som is the perfect haven for your learning holiday experience. A serene destination for a singles yoga holiday, strengthen your weaker areas, improve your flexibility and achieve overall improvement in group and private yoga classes before indulging in the various signature treatments at the spa. Learn different holistic disciplines including meditation, Pranayama and Ayurveda cleansing techniques from some of Chiva Som's most qualified instructors.

More information: View Chiva Som yoga For Life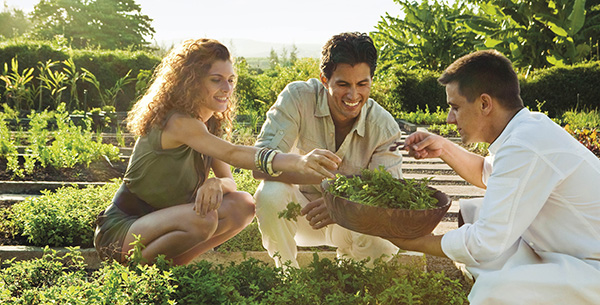 Learn how to cook healthy meals on a Vietnam Discover Recover
 
Set your taste buds tingling as you learn to cook Vietnamese cuisine with the Saigon Culinary Adventure tour and discover a life-changing learning experience that you can continue to explore at home. Learn the secrets of this eastern cuisine from local chefs during your journey across this awe-inspiring country and add a variety of regional recipes to your culinary repertoire. Just one option from our Discover Recover holidays, tailor-make your trip from a selection of excursions and tours to discover Vietnamese culture, before recovering in luxury at a choice of wellness retreats, perfect for a solo spa holiday.

More information: View Vietnam Discover Recover


Learn to Become Healthier in Australia: Gaia Retreat & Spa
Find your balance and meditate at Gaia Retreat & Spa


Get lasting holiday gains that don't disappear as soon as you go home, with a healthy holiday at the Gaia Retreat & Spa. Set in the south of Coolangatta by the Byron Bay hinterland, it is the perfect sanctuary for a singles holiday. With a variety of activities to choose from, including circuit training, Tai Chi and daily morning yoga partnered with seminars about health and fitness, Gaia Retreat helps you to understand and analyse your body. Indulge in delectable and organic dishes prepared by Gaia's chef who is qualified in macrobiotic, Ayurvedic and raw cuisine preparation.

More information: View Gaia Retreat & Spa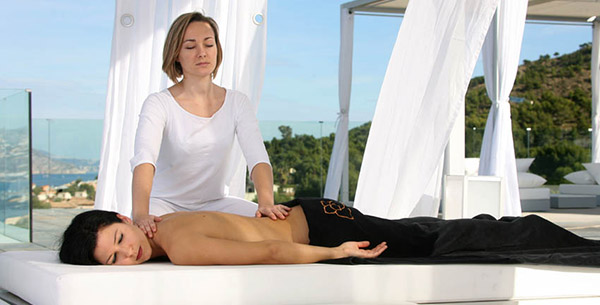 Unwind with expert treatments at SHA Anti-Stress
 
Celebrity hot spot SHA Wellness Clinic in Spain will banish the strains of modern day living through a tailored plan which will help you learn how to embrace healthier habits. The world's first macrobiotic wellness retreat, SHA champions the philosophy of learning to live in harmony with your natural environment. A fantastic destination for a singles detox holiday, through a series of medical and nutritional consultations, the guidance of a personal trainer, together with opportunities to attend macrobiotic cooking classes and educational lifestyle lectures, you will soon be on the right track to a healthier and happier you.


More information: view SHA Anti-Stress


Learn to Become a Tennis Pro in Antigua: Carlisle Bay Tennis
Ace your technique with Carlisle Bay Tennis

Whether you are inspired to learn after the latest Wimbledon or have long been struggling to ace your sloppy serve, professional instructors at Antigua's Carlisle Bay are on court to teach you how to gain the advantage. Great for a singles tennis holiday, coaching players of all levels through the combination of private lessons and group classes; you will learn to perfect your game as instructors tutor you through the technical challenges. With nine outdoor courts set within walking distance of Carlisle Bay's pure white sands and turquoise waters, you can even play on in to the cooler evening on the floodlit courts.

More information: View Carlisle Bay Tennis
Talk to one of our Travel Specialists on 1300 551 353 or contact us here to discuss tailor-making your perfect learning holiday.