5 First Aid Lessons You Should Teach Your Child
Created: 04 August 2016

04 August 2016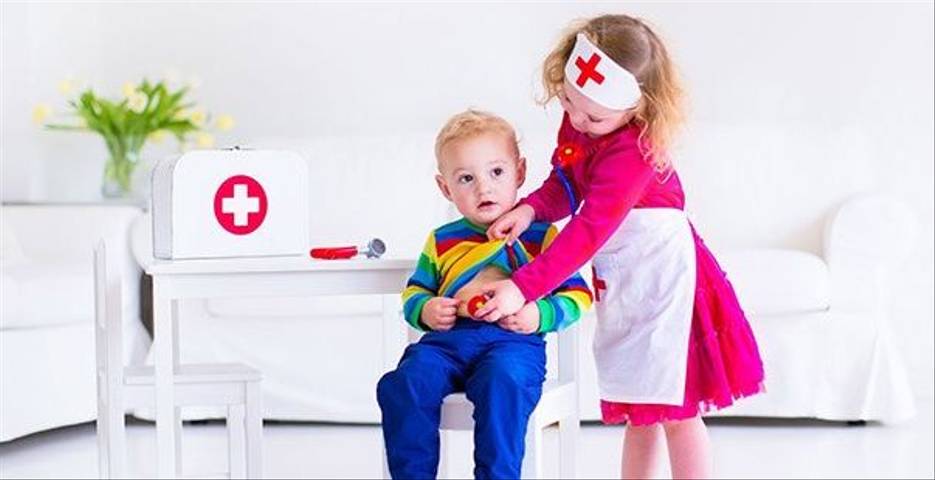 Whether you are on holidays with the kids or at home, accidents and injuries are an unfortunate fact of life. 
Cuts, scratches, bruises, fevers and insect bites: children are so often in the wars that parents, by default, are expected to have and administer basic first aid knowledge. But parents - forever in caretaker mode - rarely think to share their first aid insights with their children. 
In an emergency situation, the simplest first aid lessons can save lives. Basic first aid knowledge can be the deciding factor. 
Share these five easy first aid lessons with your kids so that they can be heroes if tragedy should strike.


1. Dial Emergency
As soon as your child can recognise numbers, teach them how to call triple zero. When you travel abroad with the kids, teach them the emergency number for the country that you are travelling to. 
In the past, young kids typically only used telephones under strict, supervised conditions. With the advent of the mobile phone, that has all changed. These days, it's common to see children who can barely say their own names handling smart phones. 
Children may think of phones as just another toy, so tell them what to say when that fateful emergency call is connected. Explain that if they use the phone to call an ambulance during a medical emergency, it can become a life-saving device.


2. The Human Fire Extinguisher
Most parents teach children to fear fire. That's a good start. But you should also teach them how to extinguish flames in the event that their clothing should catch on fire. Before you start roasting marshmallows with the kids on your next camping vacation, teach them this important first aid tip. 
To keep it simple, the basic maxim is STOP, DROP and ROLL. Tell them that, wherever they are, they should stop, drop to the ground, put their hands over their faces, and roll over several times, back and forth, until the flames extinguish.


3. How to Treat Burns
As a parent, your first prerogative should be teaching your children how to avoid burns. Never leave hot food unattended on the stove and insist against the children handling hot pots and pans. 
But you can't be everywhere, all the time. There is a possibility that, when you least expect it, the kids might be burned or scolded by hot foods, liquids or flames. The minutes immediately after a burn accident are crucial. If untreated during those precious moments, the severity of the injury is likely to be much worse. 
Teach your children to cool any burn injuries under cold running water for at least ten minutes. If they can treat themselves immediately, they stand a better chance of minimising the ultimate damage from the injury.


4. How to Control Bleeding
From superficial cuts to serious grazes, most kids will experience an open wound at some stage of their youth. Teach your children how to respond practically to the sight of blood. There are three simple steps that they need to remember:
Apply direct pressure to the wound, pressing on the area around the wound but not on it.
Cover the wound with a clean gauze pad, paper towel, or cloth, and keep the cover in place with bandages.
Elevate the wound and keep still, to slow the circulation of blood to the wounded part of the body.


5. Using a First Aid Kit
Kids love to play doctors and nurses, and take on responsibilities that are normally reserved for adults. When you sit down with them and explain the contents of your home first aid kit, you might be pleasantly surprised by how eager they are to learn and participate. 
Review the location and contents of the kit with your children. Explain each item and its purpose. Encourage the children to handle the items and practice using them, by creating imaginary scenarios that might require the first aid supplies that you have on hand. Once they know how to use the items in the first aid kit, they will be better equipped to help both themselves and others in emergency situations. 
Teaching your child how and when to perform basic first aid will boost their confidence, and your own. Most children love the idea of being a superhero. When your kids have some idea of how to respond in a medical emergency, they can literally step in to save the day.


Author Bio:
Sara is the marketing strategist of Survival First Aid Kits, Australia's leading provider of first aid products for the home, workplace, vehicle and outdoors. Their Emergency First Aid Handbook is the only book to win the Australian Design Award and has sold over 2 million copies.
Talk to one of our Travel Specialists on 0203 397 8891 or contact us here to discuss tailor-making your perfect healthy holiday.