5 Fabulous Wellness Breaks for the Super-Mums
Created: 28 April 2016

28 April 2016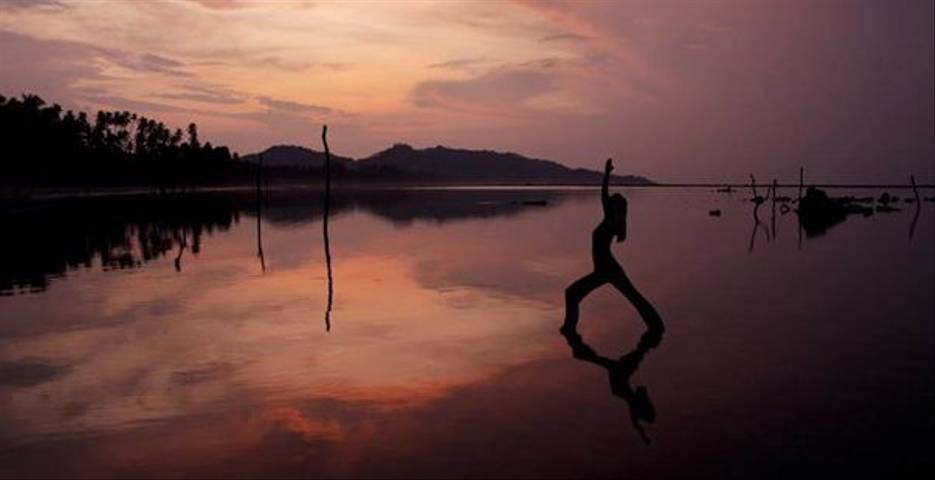 She may not sport a red cape under her shirt or possess superhuman abilities, but every mother juggling the demands of motherhood, career, home life and family merits the title super. This Mother's Day, give the one true wonder woman in your life the break she deserves as we shine the spotlight on our wellness breaks for all the super-mums out there.


Relax and unwind with your mum in total tranquility at Ocean Soul Retreat

Spirit your mum away this Mother's Day at an active wellness escape in Seminyak, Bali that provides women a calming environment to unwind. If you have given her a lot of reasons to worry over the years, then this might be the perfect remedy. Leave it to the experts to help her pick up healthier habits and de-stress through guided morning beach walks, spa therapies and massages. Give her a renewed glow from gourmet wholefoods cuisine that gently cleanse and nourish the body from within.

More information: View Ocean Soul Retreat


Take mum on a refreshing refreshing break overlooking the  Andaman Sea at Amatara Resort

Treat her to a luxury break on the stunning island of Phuket in Thailand to bring back her sense of wellness in both body and mind. Boasting a private beach, allow her to explore the breathtaking coastline in new and exciting ways through stand-up paddle boarding or kayaking. Pamper her with holistic wellness treatments and let her experience optimal relaxation and healing with the state-of-the-art salt relaxation room and the world's first Thai Hammam. With an extensive variety of healthy gourmet delights to choose from, she is sure to satisfy her taste buds without the guilt and the bloat.

More information: View Amatara Resort & Wellness


Escape to Morocco on a spa and yoga classes at Paradis Plage

Whisk your mum further away on a yoga holiday in a Moroccan paradise facing onto a private beach and boasting 340 days of sunshine a year. A wellness consultation will set mums on the path designed to maximise a feeling of complete happiness and contentment. With daily yoga sessions on the beach and over 30 holistic spa treatments on offer, your mum will soon be living a more mindful experience as she soaks in every moment. Focusing on the present moment will help your mum let go of any lingering stress and anxiety and leave her fully relaxed and restored.

More information: View Paradis Plage


Reconnect and re-balance your well-being at Qualia

An incredible spa wellness break awaits your mum at the Northern tip of the stunning Hamilton Island with the views of the Great Barrier Reef. Let her unwind at Spa qualia with a relaxing Kodo massage and a LI'TYA Mirri facial guaranteed to let her know she is appreciated. The spa also houses a relaxation area, steam room, outdoor vichy shower and open air meditation pavilion. With a guaranteed 5 star luxury experience, complimentary yoga classes and exquisite cuisine to delight in, mum will surely be impressed.

More information: View Qualia Spa Experience


Australia: Gaia Retreat & Spa
Achieve an overall wellness with the relaxing views at Gaia Retreat & Spa

Connect with mum as you reconnect with Mother Nature in a  at Gaia Retreat & Spa. Start each day with yoga to rebalance mind and body and replenish with delicious earthy healthy cuisine made from the retreat's own gardens. Continue with an active afternoon with tennis and personal fitness training or choose to simply have mum unwind by the calm pool of this adult-only boutique hotel. Pamper her more with exquisite spa therapies including massages, facials and body polish treatments.

More information: View Gaia Retreat and Spa
This Mother's Day, Health and Fitness Travel has something special in store. Book from 1 May until 8 May and we will give your mum a gift! 

Talk to one of our Travel Specialists on 1300 551 353 or contact us here to discuss tailor-making your perfect luxury spa holiday.