5 Energy Healing Health Spas
Created: 25 July 2016

25 July 2016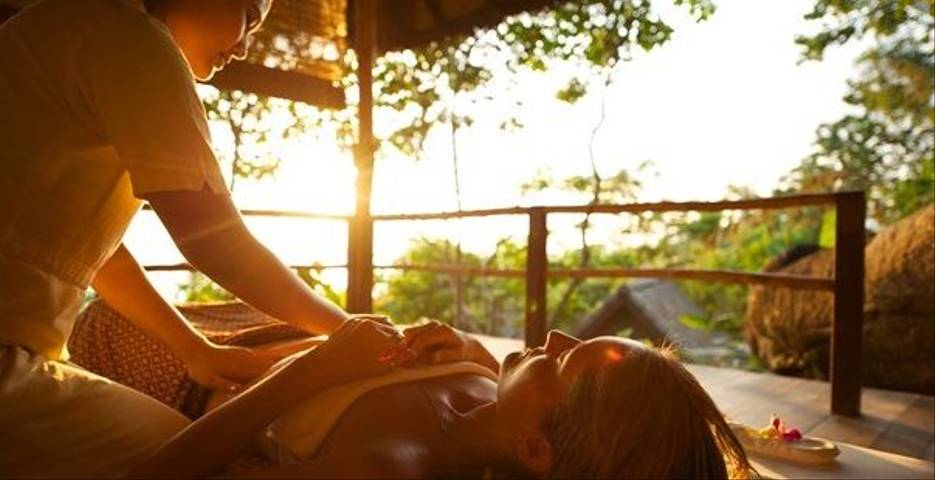 Feeling exhausted and energy drained? Lift your mood and energy levels as you rejuvenate your mind, body and soul with 5 of the best energy healing health spas. From the Italian Lakes to the Himalayas in India, embark on a journey where the healing surroundings of tranquillity and calmness can be felt. Much more than a relaxing spa break, energy healing health spas offer long term benefits by focusing on enhancing your overall wellness and improving your lifestyle to a healthier way of living. Tailored to your personal requirements to ensure you receive the healing treatment you need, return home feeling completely re-energized and rejuvenated.


Best For Soul Healing - Spain: Shanti Som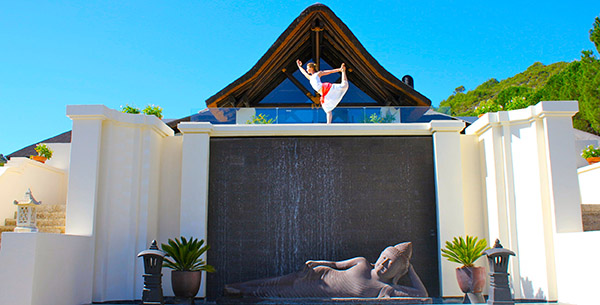 Relax and unwind in total tranquility at Shanti Som

Escape to an oasis of tranquillity at this energy healing health spa, set in the heart of the stunning nature park, Sierra de Las Nieves. Experience the ancient healing traditions and rituals of the Orient on a spa holiday in Europe as you are immersed in a setting of oriental gardens and Balinese inspired architecture in Spain. Taking a holistic approach to energy healing this health spa offers everything from Reiki to soul reading sessions to re-open energy pathways. Together with delicious healthy cuisine and wellness activities, such as yoga and meditation, this energy healing health spa offers you time for personal reflection and self-understanding.

More information: View Shanti Som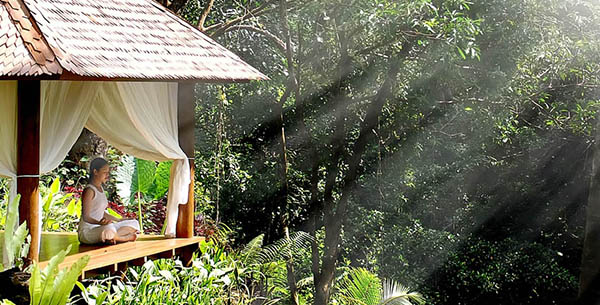 Learn the healing practice of yoga and meditation at Maya Ubud Resort & Spa

Escape to the hill tops of Ubud's vibrant and exotic jungle in Bali at this energy healing health spa where you can admire the beauty of tropical trees and wildlife in secluded surroundings. Amongst the sound of waterfalls, awaken your spirit each morning on a yoga and meditation retreat with holistic yoga and meditation retreat, before paying a visit to a traditional Balinese healer to regain holistic balance and optimize your energy levels. With a range of cultural experiences, including a walk to a traditional village and a visit to a nearby orphanage, this energy healing health spa will soon revive your spirit.

More information: View Maya Ubud Resort & Spa

Best For Body & Mind Healing - Italy: Lefay Resort & Spa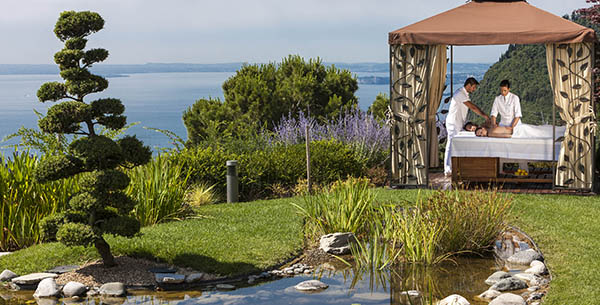 Begin everyday with a positive mindset at Lefay Resort & Spa

Boost your wellness at this luxurious energy healing health spa offering magnificent views overlooking Italy's magical Lake Garda. With a variety of tailor-made wellness programs, heal your mind on a sleep wellness holiday, designed to battle insomnia, relieve stress and improve your sleeping patterns. Alternatively, choose to heal your body on a posture and flexibility holiday to help you strengthen your core and sustain a better stance. Combining healing spa therapies with wellness activities, such as Tai Chi in the therapeutic garden, re-energize your body and mind on a destination spa holiday which will help you to improve your overall well-being.

More information: View Lefay Resort & Spa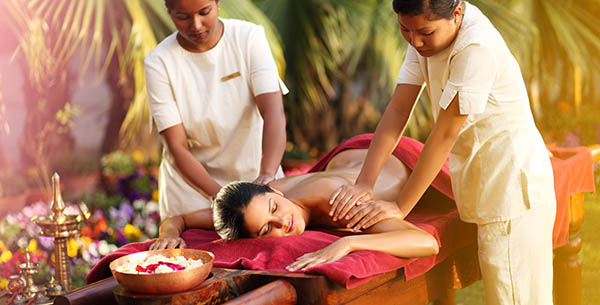 Find the essence of peace and tranquillity at Ananda in the Himalayas

Set on the scenic mountains of the Himalayas, this award-winning energy healing health spa offers a variety of wellness programs to enhance your well-being. Looking to ancient holistic healing traditions, re-channel your energy on an Ayurveda spa holiday with reviving spa therapies, a personalised Ayurvedic meal plan and consultations with the Ayurveda doctor. From stress management, to yogic detox holidays, each program is tailored to your individual preferences and includes an assortment of holistic treatments. The tranquil atmosphere of this energy healing health spa will help you to find an essence of peace and calmness.

More information: View Ananda in the Himalayas

Best For Healing Renewal - Thailand: Kamalaya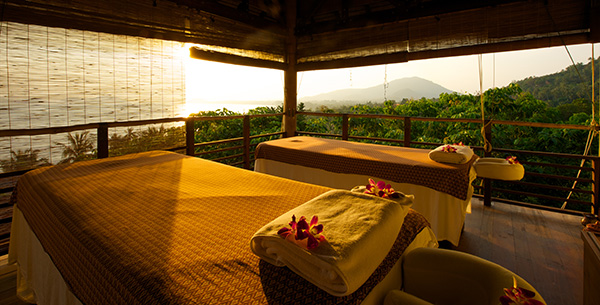 Heal your mind, body and soul at Kamalaya

Nestled in a tropical valley on the coast of Koh Samui, this luxurious energy healing health spa hotel is renowned for its holistic wellness approach. Offering a variety of healing holidays, receive wellness support on a retreat focused on embracing change, designed for those looking to heal after a challenging situation. Experience the healing powers of yoga on a restorative yoga retreat which when combined with healing spa treatments will soon renew your depleted energy levels and boost your immune system. Together with expert wellness consultations, you will be guided towards leading a healthier lifestyle on your return home.

More information: View Kamalaya
Talk to one of our Travel Specialists on 1300 551 353 or contact us here to discuss tailor-making your perfect healing spa holiday.