5 Common Mistakes We All Make
Created: 21 July 2016

21 July 2016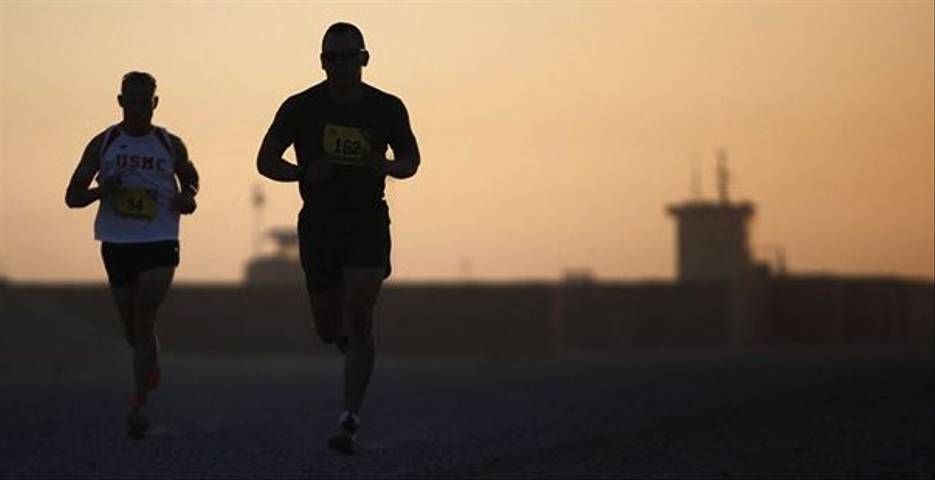 Words: Timmy Lindop
After years of training for events and helping hundreds of clients to reach their goals I still see many mistakes made by many that sometimes prevents them from reaching their true potential (yep, myself included). It always brings me back to the famous 'Marshmallow story from way back in the 1960s when a popular psychologist at the time did a test and lined up a bunch of school children with TWO choices – One Marshmallow now OR Two in 15 minutes time?
Predictably, some kids took the one, others tried to wait but couldn't, and others were able to hold off for the two. The psychologist then followed the kids into adulthood and found that those that had the discipline often had more successful lives.
So what does this experiment all mean when it comes to running and preparing for races? Quite a bit, in that runners in general are a very impatient lot and the ones running fastest are usually the ones who have run for long periods of time. That craving for quick fixes can sometimes get in the way and can lead to some common rookie errors. The good news though is that many are easy to correct, which will help you avoid those TWO pitfalls that all runners hate.... Injuries and the risk of burnout.
Here are 5 that are pretty well know and many of us can perhaps relate to:


1. Unreasonable Goals
Popular mistake for the newbie's that sees us thinking we can go from the couch to run a Marathon in a short space of time. Temper that enthusiasm and give yourself plenty of time to build up and go through each running distance comfortably before going on the next.
2. Too much too soon

Similar to the error #1 and a common theme is that people step up the mileage far too quickly, This is fraught with danger and is generally followed up with injuries.


3. Not enough – all the time
The flip side to that is that some just run the same 5ks or so ALL the time and do not deviate from a comfortable pace in their training regime. We need to mix it up and actually run at different paces and to try sometimes running at a faster pace in our training sessions. REMEMBER – that's the time to practise these things.


4. Race Day Hype

We've done the training, gun goes off and the adrenaline is pumping. You feel good and decide to head out way too fast and ahead of any race plan you may have had only to pay for it some way down the track. Don't worry it's probably the number 1 rookie error with ALL runners. Remember to stick to your plan as going out hard in the hope of hanging on rarely if ever works.


5. Strength Training
Those that enjoy running sometimes feel that strength training is not needed, with many saying it doesn't give the same endorphin rush. But by adding that little strength or cross training in then our bodies will be less likely to break down. Remember our core is like our engine on our cars, and a stronger core will make for better posture when running, Strong abs and glutes are great and with just 10-15 minutes a day you will see the improvements.
About the author:
Timmy Lindop has been working as a personal trainer in and around Sydney for over 20 years. Hailing from the UK originally, Timmy embraced our outdoor lifestyle and has helped hundreds of people achieve health and fitness goals beyond their wildest dreams. An accomplished soccer player and runner himself (he's completed numerous races including 12 marathons), Timmy knows better that anyone what it takes to achieve your goals.
Timmy has trained hundreds of people over the years to do anything and everything that they didn't know was even possible. He gives people confidence to get out there and give it a go: He has taken people from their couch (literally) to run their first 5kms, from never being able to swim to completing 1km in the pool, and people who never thought they could break an hour in the infamous City to Surf to completing it in less than 50 minutes. Timmy, being a sub 3-hour marathon runner himself, has the rare ability to train EVERYONE no matter what their ability; he can get the slowest runner on the planet to run a marathon and the sub 5 minute per km runner to drop 15-30 seconds per km off their time.
Timmy's speciality is training people for events. Over the past few years, he has trained people of all levels to swim, run and bike their way through the following: Palm to Whale 2km swim, Bondi to Bronte swim, Wollongong Olympic Distance triathlon, Blackmores 9km Bridge Run, City to Surf, SMH and Blackmores Half Marathon, the Sydney and Melbourne Marathons, as well as the Paris, Berlin, London and infamous New York Marathon. This year, Timmy has a team over 15 people heading over to NYC to run the Marathon in November. His favourite event of all is the City to Surf (he's gonna become a 25 year veteran this year) where he will be trying to beat his PB of 49.17.
Whilst Timmy loves competing himself, he gets far more satisfaction helping his clients kick their own goals. Over the past couple of years, he's had clients who had never run before coming to him complete marathons in New York and Paris. When asking these clients what got them to the finishing line, they all say 'Timmy' [without hesitation] 'he's a great role model. He's never given up on me and always runs that extra mile (literally!) for me. He's a great motivator, down to earth and has become a great friend'. His belief in his clients, and his nonstop commitment to them achieving their goals, makes his clients want to achieve these goals as much for him as for themselves.
When not on the training track, you're most likely to find him chatting with likeminded people over a cold beer or two, or travelling the world to recharge his batteries. He's an accomplished sports travel writer and is a regular contributor to many of our national publications.
Editor's Note:
Timmy would never say this about himself, but his personal best times are well worthy of a mention.
Marathon 2.47.30 (London 2008)
Half Marathon 76.38 (Gold Coast 2011)
City to Surf 49.17 (Sydney 2011)
10k 34.17 (Manly 2012)
5k 16.47 (Sydney 2006)
Talk to one of our Travel Specialists on 1300 551 353 or contact us here to discuss tailor-making your perfect healthy holiday.