4 of the Best Healthy Eating Holiday Diets
Created: 10 September 2015

10 September 2015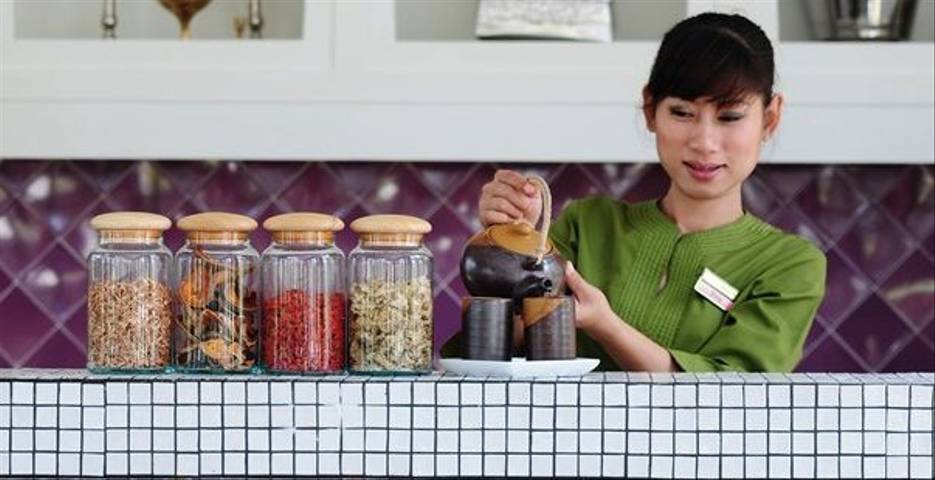 Whether embarking on a multi activity holiday or a weight-loss retreat, matching the right diet to the right type of healthy holiday can have a great influence on how effectively you reach your health and fitness goals. Vital to learning a healthier lifestyle on holiday, whilst a detox holiday would require a cleansing diet, a fitness holiday would demand a diet to keep up your strength. Really feel the benefits of what healthy eating can do as we recommend the right diet for the right healthy holiday.


Eating for Energy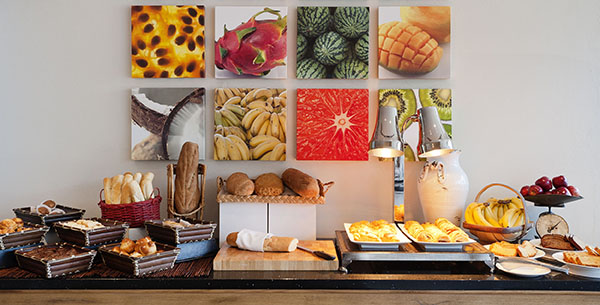 Fuel your day at The BodyHoliday

It's extremely important to give your body enough fuel for what it's doing in the day. On an activity holiday you rarely stop moving, meaning you're burning a lot of calories. Start your day right with a healthy breakfast of slow energy releasing carbohydrates, such as brown breads or fibrous cereals, to help you feel fuller for longer and give you energy until lunch. Consuming more calories at the start of the day also means they are more likely to be burnt off, and not turn into fat if not used up.
Set upon the idyllic Caribbean island of St Lucia, The BodyHoliday is the ideal destination to stay active and work up an appetite. Enjoy breakfast next to the beach and look out across the sea as you tuck into granola, fresh fruit salad and natural yoghurt. With a range of land and water sports available, from kayaking to cycling, fuel up for the day at a choice of restaurants serving healthy and fresh cuisine from locally grown produce.


Eating for Strength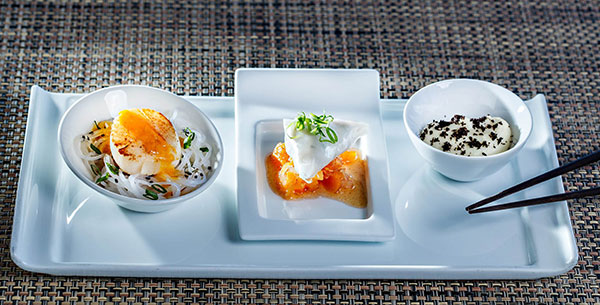 Pack in the protein at Aguas de Ibiza

On a fitness holiday, a fundamental building block to a stronger, more toned body is to eat plenty of protein. Protein is used by the body to repair tissue, so having broken those muscles down, you need to make sure you're getting enough protein to build them back up. A good source of protein is meat, although it's best to limit red meat, like beef and pork and instead choose leaner white meat, such as poultry. Fish, eggs, beans, dairy and nuts are also very good ways of consuming enough protein to get those muscles rebuilding.
Try: 38 Degrees North Fusion Fitness, Ibiza
Keep up your strength as you're put through your paces in Ibiza by 38 Degree North's expert fitness team. After an active day built around a choice 1-on-1 fitness activities, from kickboxing to beach circuits, it is important to replenish your energy stores and bolster aching muscles. With a choice of Japanese and Mediterranean cuisine on offer, fresh fish, meats and bean salads will give you the protein you need.


Eating for Weight Loss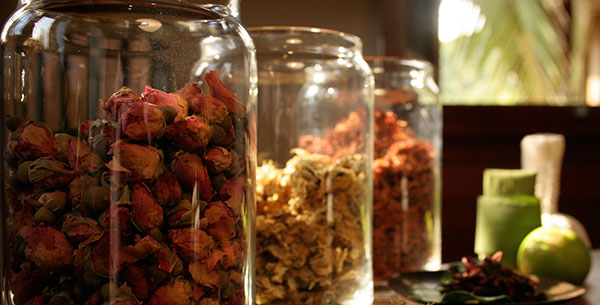 Enjoy flavoursome food at Absolute Sanctuary

The fundamental key to losing weight is consuming fewer calories than you expend in the day. By reducing your intake of foods high in sugar and fat, the right diet on a weight loss holiday can have a dramatic influence. By increasing your intake of lean meats, fresh fruits and vegetables, you will fuel your body with the key nutrients and vitamins it needs, helping you to not only reach your ideal weight, but maintain it long term.
Kick start weight loss on the beautiful island of Koh Samui in Thailand where Absolute Sanctuary's expert chefs at The Love Kitchen create bespoke meals tailored to your weight loss goals. Incorporating a variety of superfoods, all dishes focus on being light, local and organically sourced, with punchy flavours coming from natural herbs and spices. Enjoy delicious and nutritious cuisine, safe in the knowledge that every effort has been taken to fit your dietary requirements.


Eating for Cleansing

Detox and cleanse at The Farm

Whether tackling digestive problems or weight loss goals, a detox holiday offers a whole host of healthy benefits. Often mistakenly confused with counter-productive fasting (which can in fact deprive the body of essential nutrients which are key to the detoxification process) an efficient detox works to cleanse the body of harmful toxins and replace this with nutrient and vitamin rich foods. Promoting a diet full of natural nutrients and vitamins, a detox will cut out dairy, sugar, processed meat, alcohol and caffeine, in order to re-boot the body's natural process of detoxification.
Set in the tropical paradise at the foot of Mount Malarayat in the Philippines, experience a cleansing journey like no other at The Farm at San Benito. Achieve your personal detox goals with medical consultations and a team of experts to guide you through therapies and treatments tailor-made for your needs. Enjoy a variety of detox juices partnered with delectable vegan treats to improve your overall health.
Talk to one of our Travel Specialists on 1300 551 353 or contact us here to discuss tailor-making your perfect healthy holiday.