4 Authentic Yoga Retreats in India
Created: 07 September 2018

07 September 2018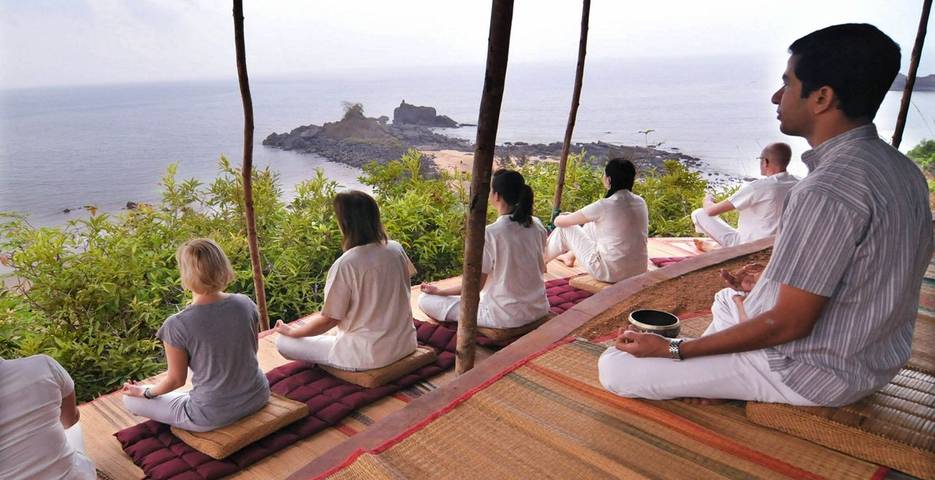 Take your passion for yoga across the globe with these 4 authentic yoga retreats in India. These stunning yoga breaks offer the perfect opportunity to relax and unwind from the stresses of every day life whilst being surrounded by beautiful surroundings and like-minded people. After a long day of yoga be sure to indulge in a range of spa treatments ranging from salt scrubs and massages to aromatherapy and reflexology. After a stint on one of these fantastic yoga retreats, you are sure to return home feeling happier and healthier with some new yoga moves under your belt.
Develop mental serenity and physical fitness on our Ananda Yoga holidays. These stress-free trips offer guests a sampling of yogic practices, such as pranayama, ajapa-japa, and yoga nidra, along with private yoga sessions, for a comprehensive wellness experience. To ensure that your stay at this award-winning Himalayan resort is thoroughly relaxing, you can also enjoy soothing spa treatments, like salt scrubs, massages, and facials, or soak up the peaceful atmosphere with a nature walk.
More information: Ananda Yogic Detox
You can also strengthen and stretch your muscles on our Shreyas Yoga Holidays. Located in the heart of southern India, this unique resort revitalises guests with a well-rounded yoga experience, including meditation; kriya yoga; pranayama; and a mix of private and group classes led by expert instructors. This diverse resort offers the perfect activity holiday with a wide variety of recreational facilities available, so whether you prefer working out in the gym or de-stressing in the Jacuzzi, you will enjoy your free time at Shreyas.
More information: Shreyas Yoga
For a transformative yoga retreat on the famous Om Beach, try our SwaSwara Yoga holidays. These trips feature a holistic blend of private and group yoga classes; therapeutic massages; nutritious vegetarian cuisine; and more. Guests can get back in touch with their inner selves with a day of silence for the ultimate mindfulness experience, or take part in guided art classes and cookery sessions for a sense of community. After an enlightening stay at this healthy sanctuary, you are sure to feel rejuvenated.
More information: SwaSwara Rejuvenation and Yoga
With 40 acres of unspoiled views, Atmantan Yoga offers the perfect setting for a relaxation holiday. Rejuvenate your mind, body and soul with aromatherapy, reflexology and invigorating massages. Or learn the best way to look after your body with individual wellness consultations, a body composite analysis and a postural assessment for a true learning holiday experience. Private yoga and meditation sessions will really relax you as you escape from the distractions of everyday life among lush views and fellow yogi enthusiasts.
More information: Atmantan Yoga
Talk to one of our Travel Specialists on 1300 551 353 or contact us here to discuss tailor-making your perfect yoga holiday.