2015 Spafinder Wellness Travel Award Winners
Created: 16 November 2015

16 November 2015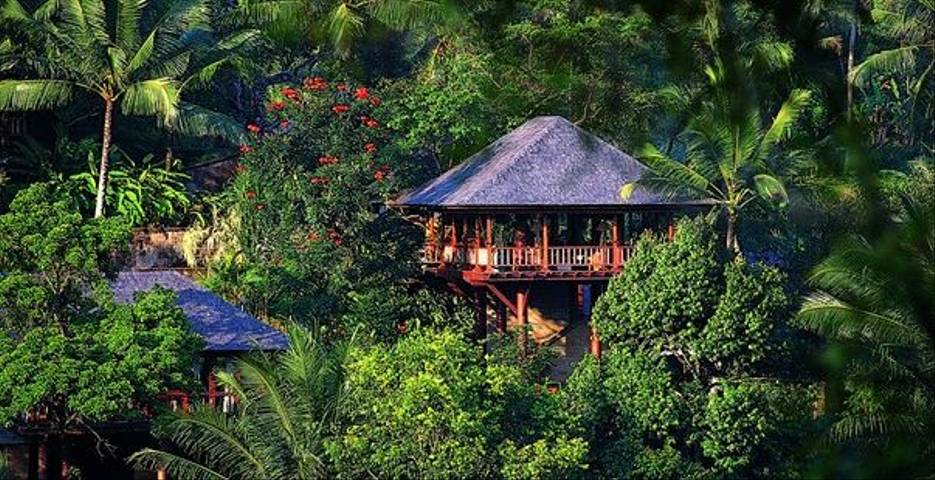 Health and Fitness Travel congratulates all the winners of the 2015 Spafinder Wellness Travel Awards, honoring the top spas, hotels, resorts and retreats around the globe. Voted by over 10,000 consumers worldwide, we are delighted to see four of our partners on the Crystal Awards listing, holding the title of the best properties offering wellness holidays on six continents.
Relax with Ayurvedic therapies at Gwinganna Lifestyle Retreat
Located in the region of the Tallebudgera Valley on over 200 hectares of lush rainforest on Queenland's Gold Coast, Gwinganna Lifestyle Retreat offers a wellness sanctuary for anyone seeking for a nurturing spa holiday experience. Boost your health with an incredible selection of activities including bushwalking, fitness classes, dance lessons, boxing, yoga and Pilates before indulging in luxury spa treatments. Continue living a healthier lifestyle after your stay with useful tips from in house key wellness seminars and healthy cooking demos. From a short weekend break to a full week of relaxation and detox, there is a Gwinganna program available to fit your needs.

More information: View Gwinganna Lifestyle Retreat
Enjoy the wonders of nature at Como Shambhala
A secluded estate set on the beautiful island of Bali, COMO Shambhala is a luxury spa break to focus on your well-being through a back-to-nature holistic approach. Indulge in an all-encompassing array of treatments along with COMO Shambhala's signature massage and Ayurvedic therapy overseen by the dedicated Ayurvedic doctor. Up your fitness with activities from circuit training outside in the Jungle Gym, to mountain biking through the rice fields, ending your day with yoga to tone both mind and body. Renew your senses with a dip in the vitality pool and enjoy the hidden water gardens or Kedara's on the banks of the River Ayung and the stunning views of this destination.

More information: View Como Shambhala
Experience the best healing holidays at Kurotel Longevity Spa and Medical Centre
More than just a simple spa getaway, Kurotel boasts cutting-edge facilities of a healing holiday escape for preventive and rehabilitative medicine. The medical centre provides a wide range of personalised treatments, healing programs, assessments and pampering sessions that aim to resolve health issues from stress to sleep problems, smoking addiction, cancer recovery, skin complaints and weight loss. With longevity and improvement of life as Kurotel's central vision, experience a multi-disciplinary approach to your healing process, guiding you from day one up until you're ready to continue your wellness journey on your own.

More information: View Kurotel Longevity Spa and Medical Centre
Unwind and de-stress in stunning surroundings at SHA Wellness Clinic
Bring your health back into focus with an all-inclusive holiday in Spain's renowned medical spa, SHA Wellness Clinic. Combining far east-inspired treatments with the latest western techniques, you can enjoy varying therapies and diets to relieve you from certain health conditions and help you stick to a better lifestyle. Focus on weight loss, get rid of insomnia or quit smoking all in a natural and healthy way with a selection of programs to help you achieve your goals. Engage in physical activities as guided by a team of experts making sure you get the maximum benefits of a fitness holiday . Return home at your best and feel the long lasting benefits of your stay in this wellness retreat.

More information: View SHA Wellness Clinic
Also hailed best in their own region under respective categories are the following properties:
Once again, congratulations to all the winners! Cheers to another year of wellness!
Talk to one of our Travel Specialists on 1300 551 353 or contact us here to book your perfect wellness holiday at one of these award winning properties.