12 of the Best Healthy Honeymoons for Active Couples
Created: 08 September 2014

08 September 2014

For most newlyweds, the word 'honeymoon' is connected to visions of sipping a cocktail, whilst lazing about on a remote paradise beach. As alluring as this image is to many, the idea of being so sedentary on holiday is not always appealing to every couple.
For couples who enjoy keeping active, or even those who want to experience something a little different on their honeymoon, why not try one of our healthy activity honeymoons? Create unforgettable memories by hiking the Red Mountains of Utah, rope-sliding across cliffs in Morocco, surfing in Costa Rica or cycling through the Tuscan hills. With our vast array of healthy honeymoons complete with a twist of activity, you will certainly find something to suit your wellness wishes.
Be inspired and take a look at our top 12 healthy honeymoons for active couples. Lace up those walking boots, dust-off that racket and get those hearts beating even faster.


Best for Spa & Sport, Portugal: Epic Sana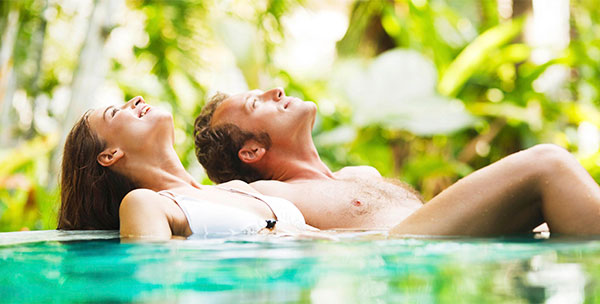 Combine a luxury spa honeymoon with sporty activities on this unique healthy honeymoon, located in the Algarve. This special wellness honeymoon retreat offers sporty newlyweds a wide range of daily fitness classes to attend, including, Bootcamps and yoga, for a perfect activity holiday. This spa and sports honeymoon escape also boasts an array of natural spa treatments, from seaweed body scrubs to a Caribbean body polish. The rustic romance of your own private villa allows you and your spouse to revel in the serenity of the exquisite natural surroundings.


More information: View Epic Sana 
 
Best for All-Inclusive Health & Fitness, St. Lucia: The BodyHoliday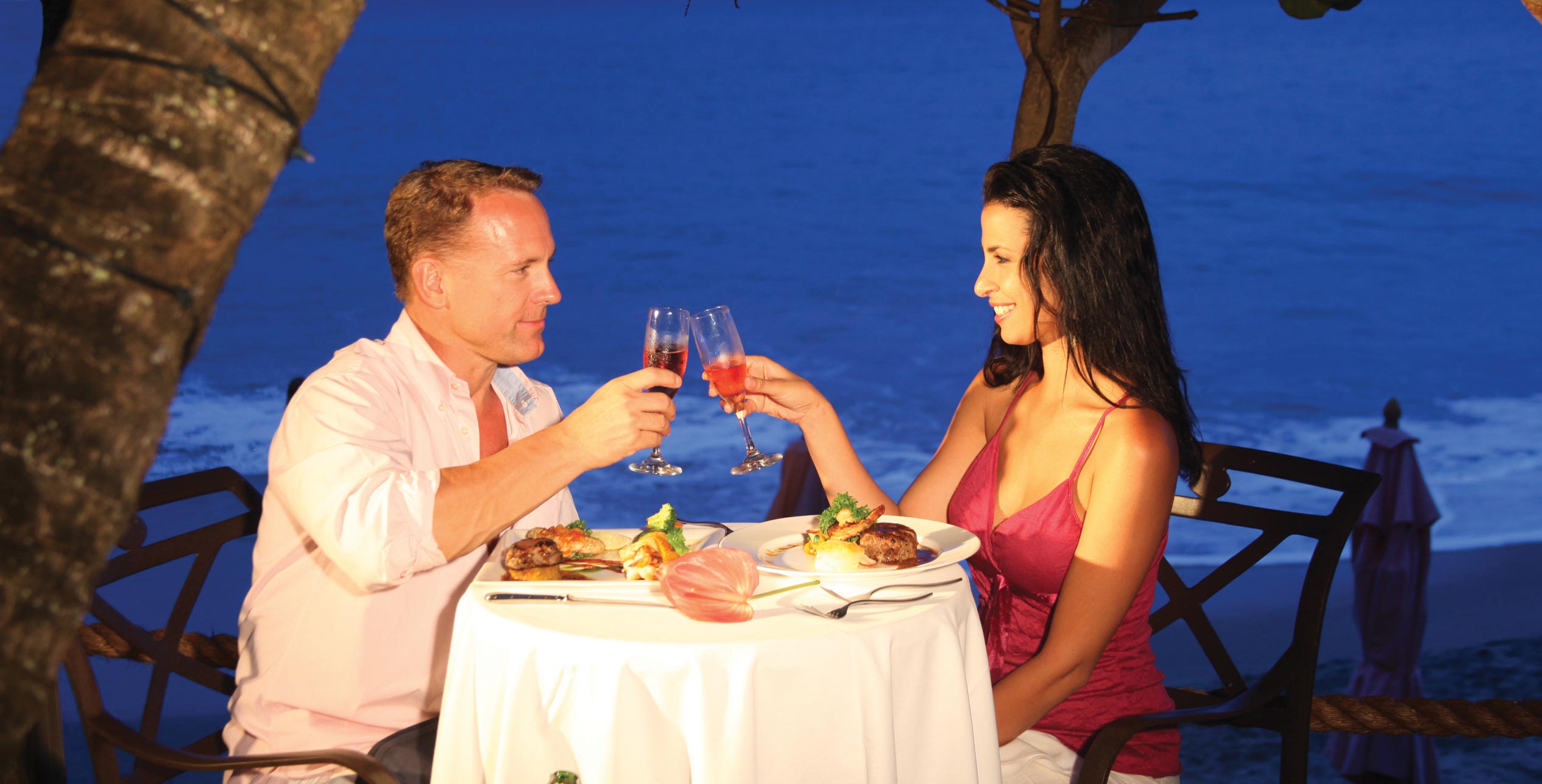 Visit the stunning paradise island of St. Lucia and escape on a luxurious health and fitness honeymoon with your loved one. Set in a secluded cove amidst spectacular natural waterfalls and tropical rainforests, this fitness retreat is an idyllic location for active couples in search of an all-inclusive healthy honeymoon. With a huge variety of exciting activities, including golf, water sports and tennis, and an award-winning revolutionary wellness centre, this wellness honeymoon has everything you need to leap into married life fighting fit. For some added romance, absorb glorious views of the moonlit Caribbean Sea as you and your partner enjoy supper on the beach by candle light.


More information: View The BodyHoliday
 
Best for Surf and Yoga, Costa Rica: Florblanca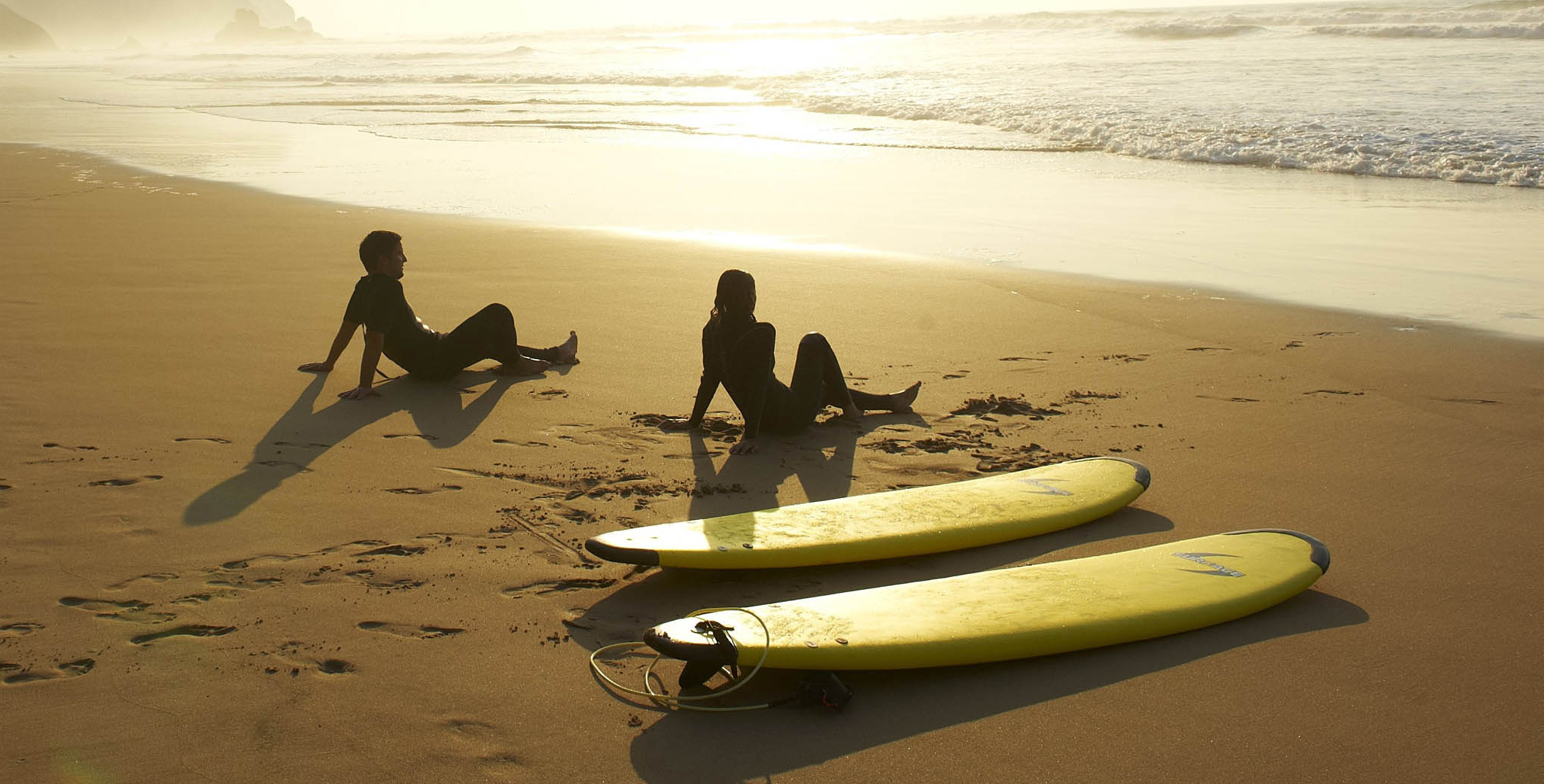 Wake up next to your loved one with a view of world famous surf, beautiful beaches and unspoilt exotic jungle on this luxury healthy honeymoon in Costa Rica. Active newlyweds can embrace the chance to unite surfing with a yoga honeymoonat this wonderfully unique wellness retreat. With an excellent surf school behind you, brave the tropical open waters by catching waves in one of the world's hottest surfing spots. Then, stretch out those muscles and improve your well-being with first-rate yoga lessons in a stunning open-air studio. Be at one with nature and embrace the romantic surroundings by relaxing amongst the treetops in your own private honeymoon house.


More information: View Florblanca
 
Best for Sport & Fitness Training, Thailand: Thanyapura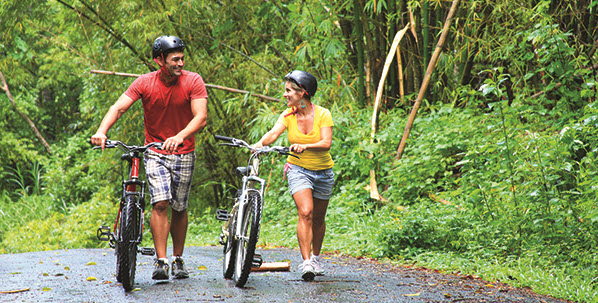 If you are an active and sporty duo, why not banish lazing on a beach for the ultimate couples healthy holiday; a sports and fitness honeymoon in the beautiful untouched surroundings of Phuket, Thailand. With world-class football, aquatic, tennis, rugby and triathlon facilities, you and your loved one can train like athletes on a sports holidayand get involved in a wealth of fun fitness classes. Reconnect your mind, body and soul as you reach your health and fitness goals together, with the help of some of the world's top coaches. Soothe those sore muscles at the end of the day by indulging in an outstanding sports massage side-by-side with your partner.


More information: View Thanyapura
 
Best for Mountain Biking & Hiking, Italy: Lefay Fusion Fitness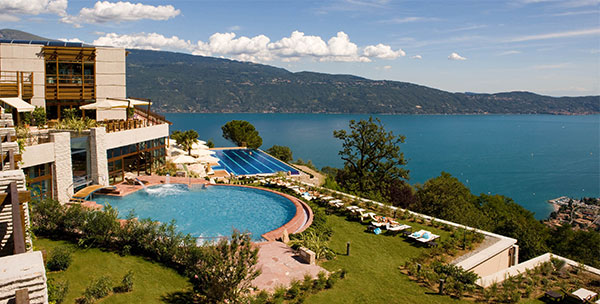 Explore the rolling scenic hills of Lake Garda, Italy, as you and your loved one embark on romantic mountain biking and hiking excursions together at this breath-taking wellness retreat, ideal for an August honeymoon. Embedded within Italy's most beautiful landmark, this healthy honeymoon invites you and your partner to enjoy the great outdoors in this picture-perfect location on bike or by foot. Breathe in the fresh air as you cycle through the natural beauty of the countryside on your honeymoon, or hike to nearby villages to enjoy some cultural and culinary delights. Unwind at the end of an active day in the spa's exquisite thermal pools, said to contain natural healing powers.


More information: View Lefay
 
Best for Golf & Tennis, Portugal: Marbella Club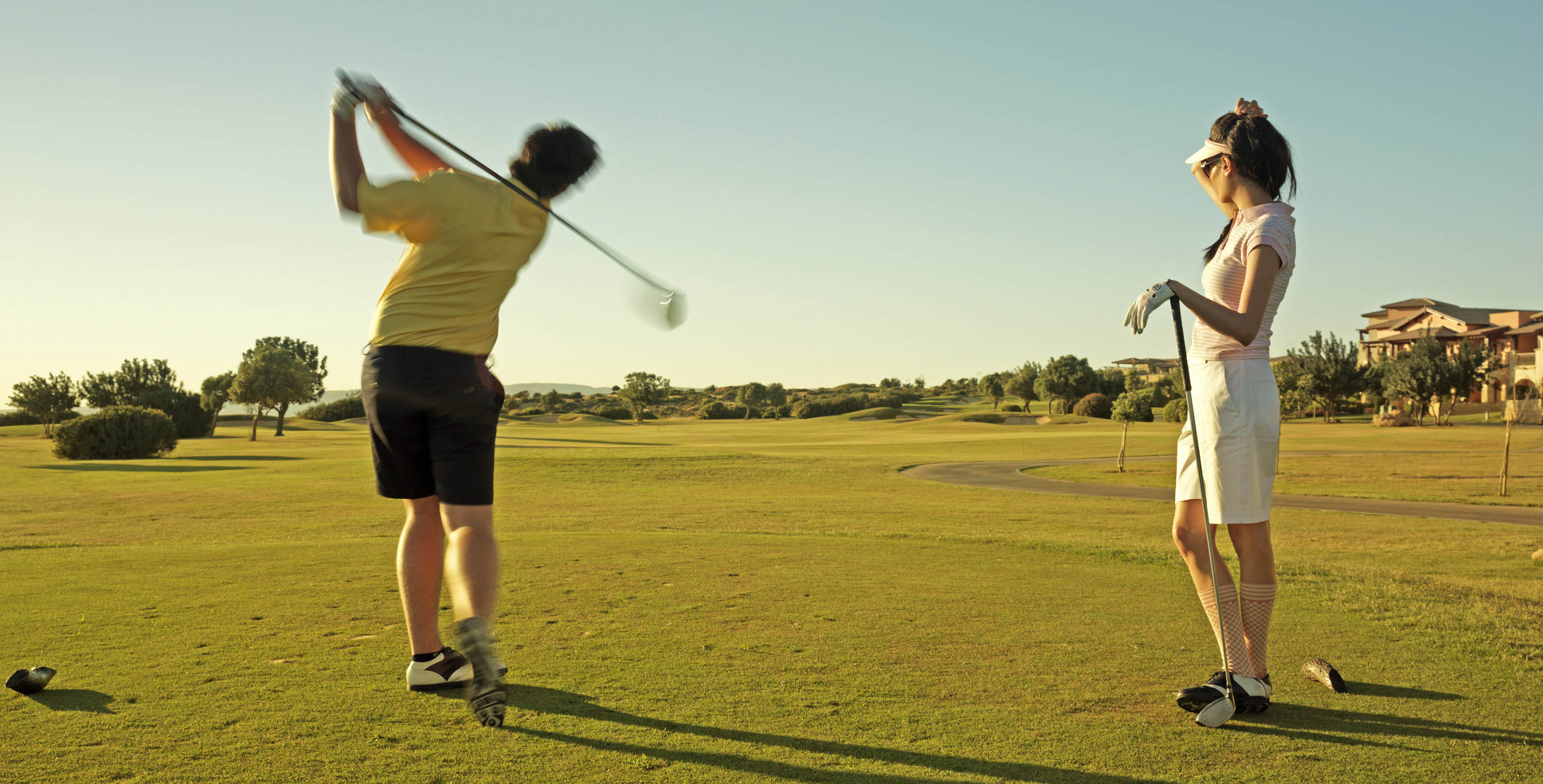 If you are looking for a golf or tennis holiday with added magic for your honeymoon, with warm temperatures all year round Marbella Club is the place for you. You and your loved one can revel in the romance of enchanting gardens and and take a walk along the waters edge. Whether you are looking to polish your golfing skills or perfect your swing with private or group tennis lessons, this peaceful break is the perfect luxury healthy honeymoon. Unwind after a day of activity with outstanding holistic treatments at the spa to make it an unforgettable wellness honeymoon.


More information: View Marbella Club
 

Delve into the unique culture of Morocco and enjoy an unforgettable cultural wellness honeymoon with our unique Discover Recover holiday in Morocco. Adventurous honeymooners can explore the charm of this beautiful country with a wide selection of spectacular excursions. From absorbing breath-taking views of the Atlas Mountains and exploring the souks and palaces of Marrakech, to rope-sliding across Moroccan cliffs and taking a cookery course, you will never be short of adventure. Get away from the hustle and bustle of the cities and recover at Paradis Plage. Relax and recharge as you and your partner enjoy beach yoga, holistic spa treatments and a variety of water sports on this activity holiday.


More information: View Morocco Discover Recover
 
Best for Personalised Wellness, Thailand: Kamalaya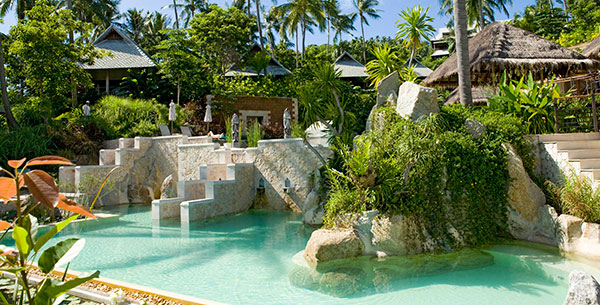 Begin your happily-ever-after feeling utterly rejuvenated, cleansed and healthy by escaping to Koh Samui in Thailand, a dream destination for an ultimate luxury wellness honeymoon. With a focus on personalised wellness, newlyweds can take advantage of individually tailored treatments to de-stress, detox and reach individual wellness goals. Nestled in a valley overlooking the southern coast of Koh Samui, the romantic and inspiring surroundings of this award-winning wellness retreat provide the perfect setting for active couples to join in group classes such as yoga, meditation and Thai boxing. Experience holistic romance and enjoy stunning sunset wellness dinners with your partner in this sublimely beautiful sanctuary – the perfect wellness destination for honeymooners.


More information: View Kamalaya
 
Best for Beach, Spa & Well-Being, Vietnam: Fusion Maia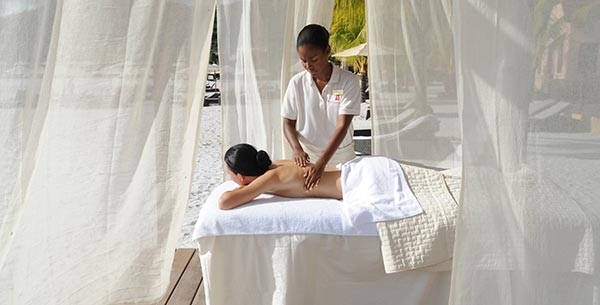 Spend your honeymoon in ultimate luxury at this exquisite retreat in Vietnam. This chic escape is the perfect destination for newlyweds looking for a beach wellness honeymoon, with added daily activities to satisfy your taste for fitness. For couples who can't sit still,  you to mix and match a wide range of diverse activities, to keep you moving all day. Be sure to indulge your senses with a wealth of luxurious treatments. End your day reminiscing about your first date by experiencing a candlelit dinner for two on the beach.
More information: View Fusion Maia
 
Best for Scenery & Outdoor Activities, New Zealand: Aro Ha Wellness Retreat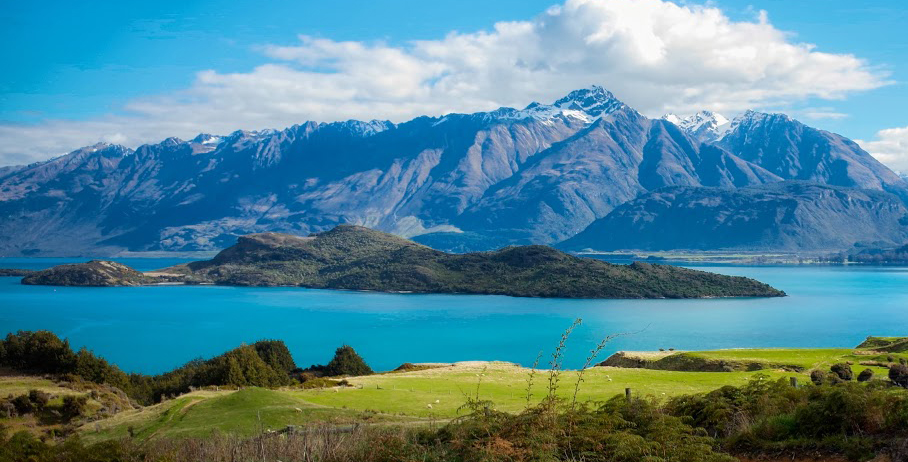 For newlyweds who can't get enough of the great outdoors, there is no better destination than New Zealand for an adventure and wellness honeymoon. Surrounded by magnificent mountain peaks, glittering lakes and acres of forest on beautiful sub-alpine terrine, this luxury activity honeymoon will leave you feeling a whole world away from everyday life. Connect with the environment and each other as you embark on stunning hikes to world heritage sites, practice yoga overlooking the beautiful Lake Wakatipu and support each other at functional strength training in incredible eco-friendly studios. Surrounded by breath-taking scenery, this couples healthy honeymoon retreat will leave you feeling refreshed, revived and at one with nature.


More information: View: Aro Ha Wellness Retreat
 
Best for Hiking & Fitness in the Mountains, India: Ananda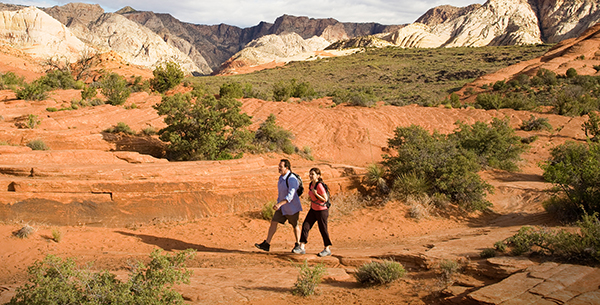 Strap on your walking boots and spend your honeymoon on a hiking holiday amongst the breathtaking beauty of the Himalayas, Ananda offers a wonderful experience like no other. Whether you are looking for a new fitness challenge, to escape from the pressures of a fast paced life or simply learn how to control and create a healthier new you, then visit this natural sanctuary of well-being. Through being in the close vicinity of the cities of Haridwar and Rishikesh, you will gain a spectacular insight into India's regal past.  This luxury healthy honeymoon offers couples an unforgettable world-class adventure holiday in an astonishing and unique location.  Ideal for a fitness honeymoon, take part in complimentary group classes held at the retreat, such as yoga and aqua strength. After a busy day of mountain hiking, you and your loved one can treat those sore feet to an outstanding reflexology massage or indulge in a warm stone massage on your healthy honeymoon.


More information: View Ananda in the Himalayas
Best for SUP, Yoga & Kiteboarding, Thailand: Amatara SUP & Yoga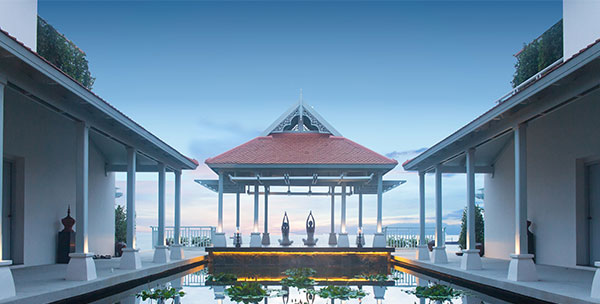 Challenge yourselves on your honeymoon and have fun in the process by escaping to this beautiful retreat in Thailand perfect for a March honeymoon. A fantastic water sports break, ideal for active couples looking to improve their stand-up paddle-boarding skills, surf the glorious waves on a kiteboard and practice daily restorative yoga and paddleboard yoga. The enchanting tropical and edible gardens of this unique honeymoon escape provide a romantic backdrop for newlyweds to unwind in. After an active day in the open water, head to the spa to enjoy luxury Ayurvedic treatments and pamper yourselves to improve your well-being, leaving you feeling revived.


More information: View Amatara SUP & Yoga
Talk to one of our Travel Specialists on 1300 551 353 or contact us here to discuss tailor-making your perfect Healthy Honeymoon