10 Ways to Boost Fitness on Holiday
Created: 15 June 2015

15 June 2015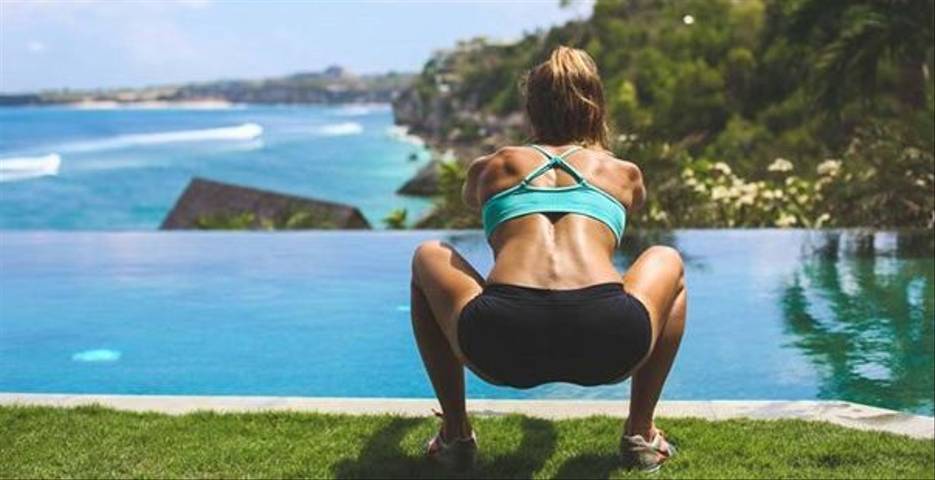 Going on holiday doesn't have to mean lounging by the pool all week and watching all of your hard training back at home go to waste. There are so many fun and effective ways to keep entertained and boost your fitness on holiday; from joining in with a variety of fitness classes to rediscover your favourite sport and stretching your legs on a trek, as you explore your surroundings. With our tailor-made fitness holidays allowing you to mix and match your favourite activities, depending on what you fancy each day, we've rounded up a little inspiration with our top 10 ways to boost fitness on holiday.


1. Personal Training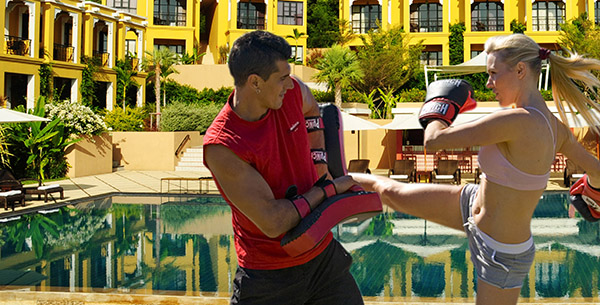 Get expert training at Absolute Sanctuary

An excellent way to discover the most effective way to boost your fitness, a personal training session will focus on how best to achieve your fitness goals with a variety of personalised workouts. Whether circuit training on the beach or trail running through the mountains, make the most of personalised fitness with our exclusive Fusion Fitness holidays, offering a choice of one-on-one activities from a blend of four fusion elements.


2. Swimming
Swim in the Olympic sized pool at Thanyapura
 
This is a common activity that most of us tend to partake in on a beach holiday, but the health benefits of swimming cannot be stressed enough. The ideal workout for some alone time on a singles holiday, switch between different strokes on your daily swim to get a fantastic low-impact full body workout which doesn't put too much stress on your joints. Unwind and boost your fitness by doing some lengths in the beautiful outdoor pool or take a dip in the sparkling sea and feel at one with nature.


3. Watersports
Go kayaking in St Lucia at The BodyHoliday

Refresh and re-boost your fitness by keeping active on a water sports holiday, with everything from scuba diving and water-skiing to kite-surfing and water volleyball. Get a full body workout from scuba diving and snorkelling whilst marvelling at tropical fish, or work your upper body kayaking or windsurfing on the ocean surface, perfect for an activity holiday. Incorporate time on the water into your on-land fitness activity schedule and go sailing in between your fitness classes.


4. Hiking and Walking
Enjoy the views on a hike at Aro Ha
 
If you're looking for a little more adventure in life, up your fitness on a hiking or trekking holiday, an excellent activity to work your lower body. From rice field treks in Bali to hiking the mountain vistas of the Himalayas in India, discover your new surroundings with our exclusive Discover Recover holidays and get your heart pumping with a variety of excursions and tours.


5. Cycling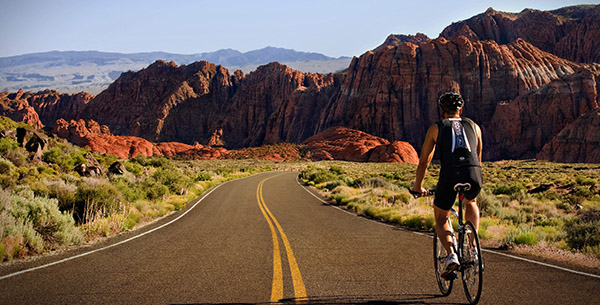 Challenge yourself cycling at Red Mountain

Explore new destinations, get some fresh air and boost your fitness all at the same time with our diverse cycling holidays. As well as strengthening the muscles in your legs and improving your balance and stamina, cycling has the added benefit of supporting your joints, so you're not experiencing the same pressure as you would when running. For the more hardy and adventurous, up the pace on our mountain biking holidays and take in spectacular views from a high vantage point.


6. Tennis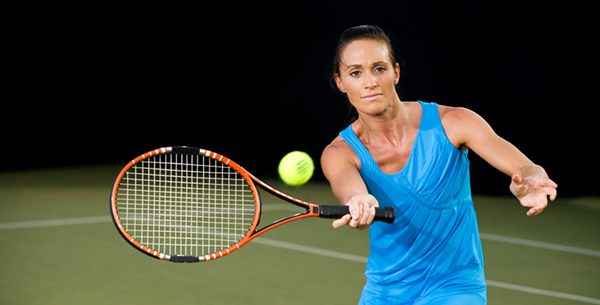 Practise your serve at Porto Carras

With a range of one-on-one lessons and group tournaments, single travellers, couples and families can enhance their fitness on our tennis holidays. Working your abs, legs and arms, you'll receive a total body workout, including some muscles you never even knew you had, whilst socialising with others and getting some fresh air. Depending on how competitive you are, you can play it leisurely or in a tournament with other guests.


7. Golf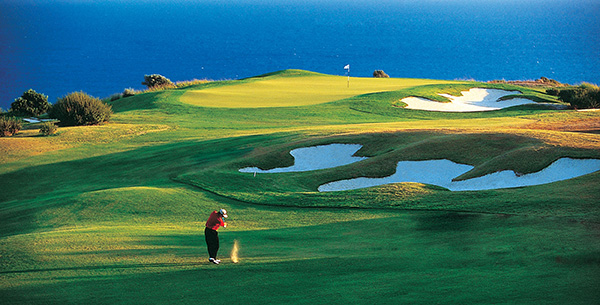 Tee off from the picturesque golf course at Galo Resort

You may not think that golf is a particularly exerting sport, but on average, you walk 6km across hilly terrain per 18-hole golf course, which means a golf holiday is actually a great way to boost your fitness. Golf's strength training benefits must not be underestimated; when you have to carry a golf bag full of heavy golf clubs up and down hills all day, you exercise your lower body and your back muscles. It is also fantastic to improve your balance, as a strong core is necessary for an effective golf swing.


8. Yoga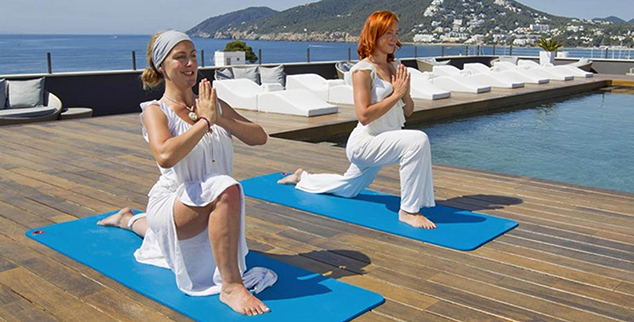 Unwind with a yoga class at 38 Degrees North

Yoga has boomed in popularity over recent years, as more and more people discover its mental and physical health benefits. Improving both strength, flexibility, muscle tone and endurance, yoga is a full body workout thanks to its variety of different poses, or asanas. As well as the physical fitness benefits, you'll improve your spiritual health and will balance your mind, leading to a state of deep relaxation on holiday. Boost your fitness and compliment your other healthy activities with a yoga class, or fully embrace the activity on a yoga holiday to de-stress and improve your well-being.


9. Martial Arts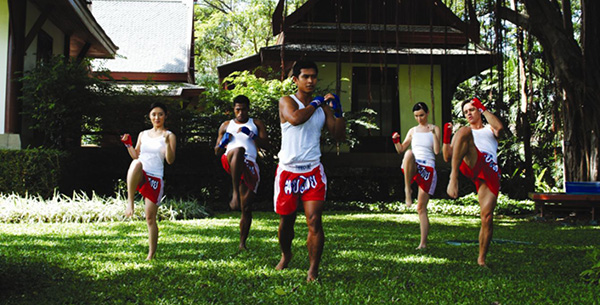 Get fit with the group martial arts classes at Chiva Som

Workouts involving forms of martial arts have become the current fitness trend, exercising all of the body's muscles through different and varied movements. Discover the benefits of kickboxing, Tai Chi or Muay Thai boxing, amongst your other fitness activities, for a cardio-intense workout which will increase your flexibility and tone your muscles. With Tai Chi combining breathing techniques with slow and gentle movements, this is a great fitness activity for a stress management holiday.


10. Spinning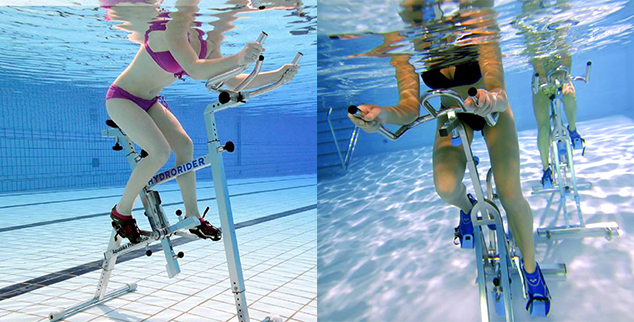 Try a different kind of spin class with aqua bike at Terre Blanche


This intense fitness class uses stationary bikes and is designed as a high-intensity workout, working your legs and core muscles to the extreme. The number one fitness choice for fat burning; on average, people burn between 400 and 700 calories in just one class! The ideal workout on a weight loss holiday, a new version of spinning that is taking the fitness world by storm is aqua spinning; a spinning class but with the added resistance of water, as your bike is submerged in a swimming pool. This workout is perfect for those with injuries or joint issues, looking for a low-impact fitness activity.
Talk to one of our Travel Specialists on 1300 551 353 or contact us here to discuss tailor-making your perfect fitness holiday.