10 Reasons to Book a Fitness Holiday
Created: 03 August 2015

03 August 2015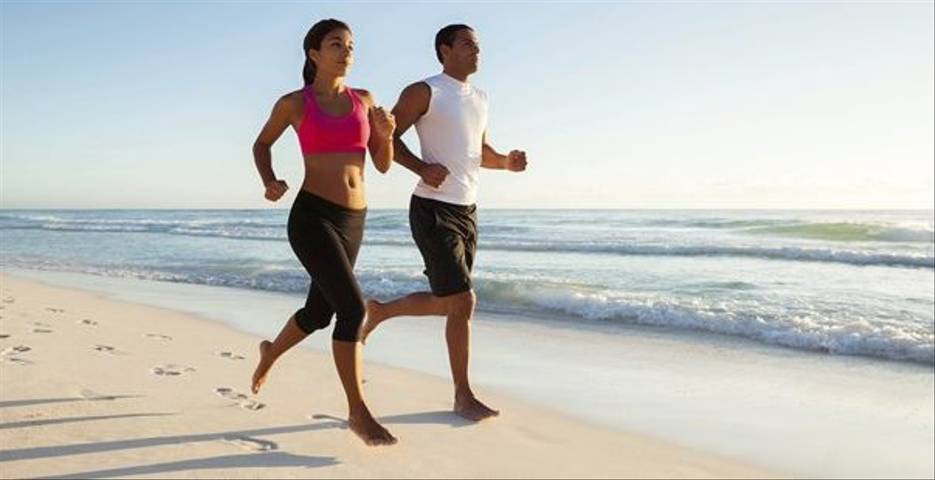 With our hectic daily lives leaving us already juggling family, friends and work, it can sometimes be difficult to find the motivation and time to work on our fitness, but where there's a will, there's a way. 
So how do you motivate yourself to get fit and actually go on that run you've been putting off for the last month? You need a commitment; something you can't ignore or postpone - booking a fitness holiday gives you just the commitment you need. 
Whether you'd rather swing a racket than go on a run, or you'd prefer to go hiking than practise a yogi downwards-dog; our exclusive collection of Fusion Fitness holidays allow you to tailor-make your ideal fitness holiday. Make the commitment with our 10 reasons to book a fitness holiday, and discover the rewarding feeling of accomplishing something for you.


1. Commit to something you can't postpone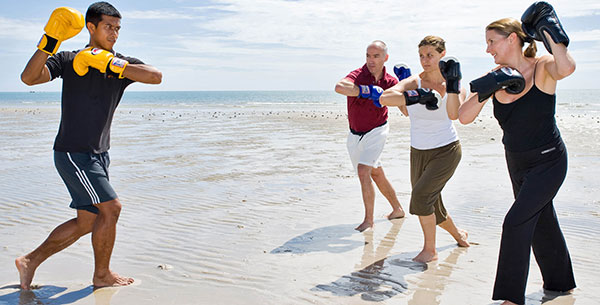 It's time to face your fitness head on at Chiva Som

We're so good at making empty promises to ourselves that a lot of the things we want to accomplish never get done, and working on our fitness can often fall victim to this. Taking the plunge and booking a fitness holiday is a great way to give you the kick start you need and with luxurious destinations worldwide, you'll actually look forward to boosting your fitness on holiday.


2. Feel great inside and out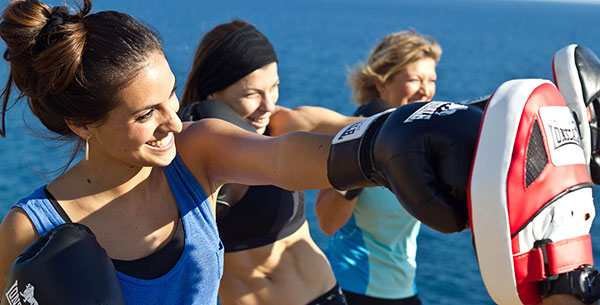 Feeling fantastic at 38 Degrees North in Ibiza

The experience of a fitness holiday could surprise you at just how good it is possible to feel - and when you feel good on the inside, it shows on the outside. With a range of health benefits, exercise not only boosts energy levels, but can improve your mood and help you sleep better at night. Breaking a sweat is also great for cleansing trapped dirt and oil from your skin, great for a confidence boost.


3. A ready-made support system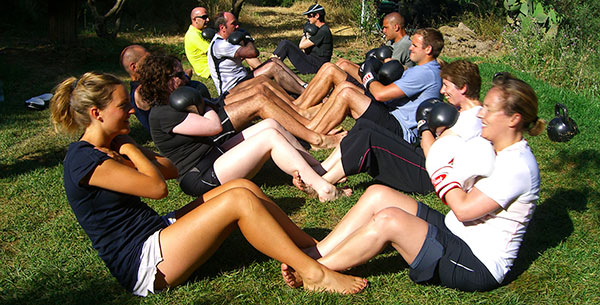 Get the support you need in a group fitness workout

Getting fit isn't easy; you need support to help you keep going when your body tells you you can't. With a fitness holiday, everyone is in the same boat. Great for a singles holiday, you'll meet like-minded people on the same journey as you, so you can help each other. Through this exchange of encouragement and support, this teamwork will help you get results, and reward you with new friendships from around the world.


4. Do something to be proud of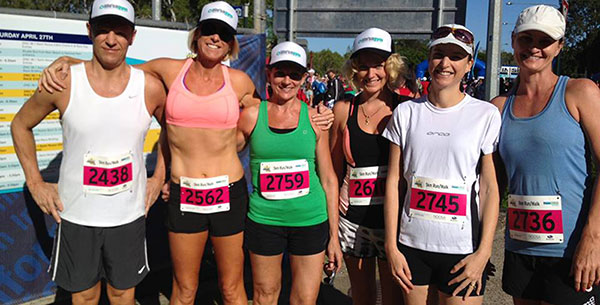 Achieve your goals on a fitness holiday

Utilising your precious holiday time to reach a goal will leave your feeling happy and proud of a fitness holiday well spent. By booking your fitness holiday, you haven't just dedicated your time to pool-lounging or city-exploring; you've devoted your time to making healthy lifestyle changes and bettering yourself - and that's something to be proud of.


5. Challenge yourself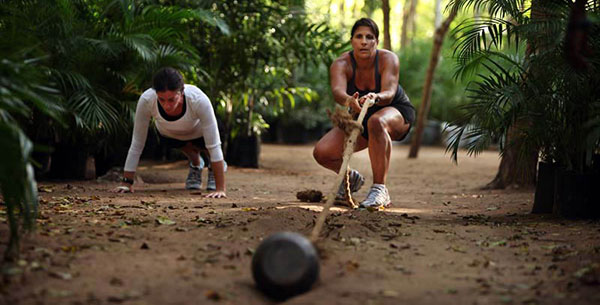 Push your limits with outdoor fitness activities

You may think that a fitness holiday isn't right for you because you're not sporty or athletic, but with activities and classes suitable for all levels, this is even more reason to go on a fitness holiday. Fitness isn't a skill, it's a lifestyle - set yourself the challenge and prove to yourself and others that you can accomplish any goal.


6. Learn how to stay fit and healthy for good
Get health & fitness advice at Absolute Sanctuary

With our Fusion Fitness holidays offering a choice of 1-on-1 activities, you have the chance to try something new and discover activities and exercises that you can take away with you and maintain for life. In addition, with a number of our fitness holidays offering nutritional guidance, a fitness holiday can be a fantastic way to learn a healthier lifestyle on holiday.


7. Have fun!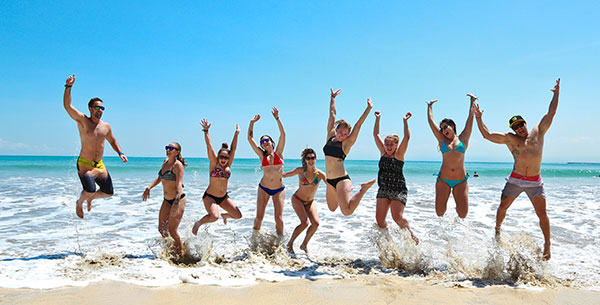 Not all pain and gain fitness holidays are filled with fun

Fitness isn't all about squats and tears; it is about finding out how you enjoy keeping active, whether embracing yoga, tennis or circuit training, the possibilities are endless. Whether with friends old or new, the group exercise classes and team sports of a group retreat are a great way to enjoy physical activity with a barrel of laughs.


8. There are endless destinations you could go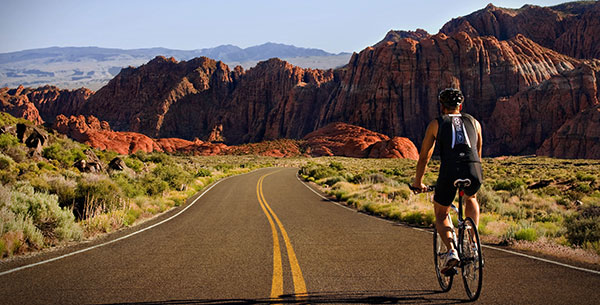 Fitness holidays can take you anywhere, like Red Mountain

Swapping the stuffy confines of your nearest gym for a fitness class in the great outdoors is a fantastic way to spark a new found love for keeping fit. From mountain retreats to beach side breaks, with luxurious holiday destinations around the world, you can easily find a fitness holiday that is right for you.


9. There are so many ways to get fit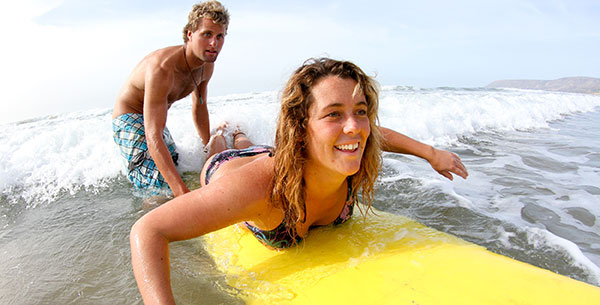 Choose surfing as a fitness option at Paradis Plage

Fitness isn't all about cardio, there are plenty of sports holidays that can keep you active, whether tennis, cycling or surfing. Class focused retreats, such as yoga holidays or Pilates holidays, also offer a great way to improve your fitness doing what you enjoy.


10. Get to know your body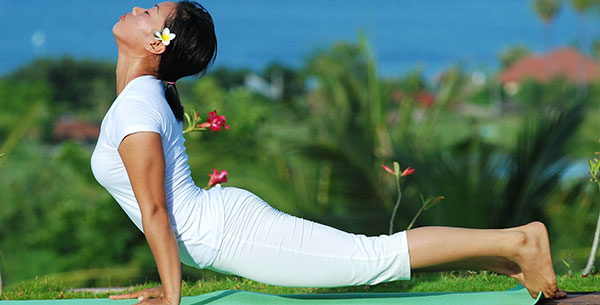 Body beautiful at Zen Resort

Finally, a fitness holiday is a great way to get to know your body, push your boundaries and discover just what it is capable of. Our bodies are incredible instruments that are adaptable and tough, and by booking a fitness holiday, you've already taken the first step of unfolding a new relationship with your body.
Talk to one of our Travel Specialists on 1300 551 353 or contact us here to discuss tailor-making your perfect fitness holiday.