10 of the Most Effective and Intensive Detox Retreats
Created: 02 February 2015

02 February 2015
If you are looking for a way to transform your body with a healthy boost, our most effective and intensive detox retreats are exactly what you need to kick-start positive and long-lasting results. In destinations from Thailand and India to Italy and Spain; discover why detoxing is so good for you as you combat everything from weight gain to fatigue. By combining healthy eating plans with physical exercise and wellness treatments, our healthy detox retreats ensure you'll get the results you're looking for.
As a result of the extensive list of health benefits they provide, detox holidays are becoming increasingly popular and more of us are embracing this effective and intensive approach to well-being. Each programme aims to help individuals to feel better both inside and out; reviving your system with a healthy detox cleanse to improve energy levels, digestive problems, and the body's immune system. Whilst starting a detox may appear to be a short-term solution to persistent health problems, research shows that the positive effects of detox are long-term.
So, if your body is calling out for a healthy transformation, read on as we share 10 of our most effective and intensive detox retreats.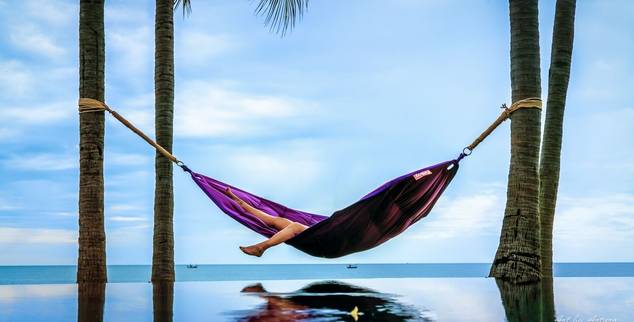 Relax in a poolside hammock at The BARAI Spa

Rejuvenate your body inside and out on this intensive and effective detox retreat on the coast of Thailand. Begin your healthy break addressing the issues you've been struggling with in a healthy lifestyle consultation, followed by a body composition analysis so you can work to tailor your holiday to your specific needs in order to set yourself realistic goals. A dream retreat for a healing holiday, with contouring, abdominal and relaxing foot massages you can give your body a relaxing reboot before enhancing your cleanse with a selection of bath scrubs and wraps, including detox wraps and massages. Therapeutic treatments fuse with yoga, Pilates and meditation to improve your physical and mental well-being and minimise stress on this effective detox retreat.
More information: View The BARAI Spa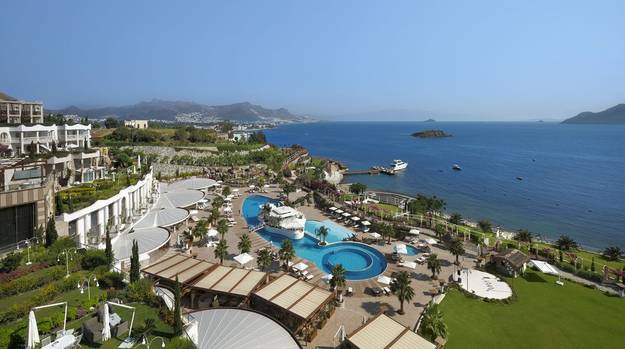 Aerial view at Sianji

For an affordable healthy holiday which promises results, escape to this specialist intensive detox retreat, situated in a secluded coastal area of Turkey. Improve your well-being long term, by attending healthy education and raw food classes, where you can learn to live a healthier lifestyle for when you return home. Enjoy gourmet cuisine and fresh juices daily to help cleanse your system and drain away further toxins with spa colon cleansing treatments. Enhance your cleanse through physical exercise, with activities ranging from yoga to combat fitness, whilst taking advantage of expert consultations to help you tackle health issues long term.


More information: View Sianji Well-Being Resort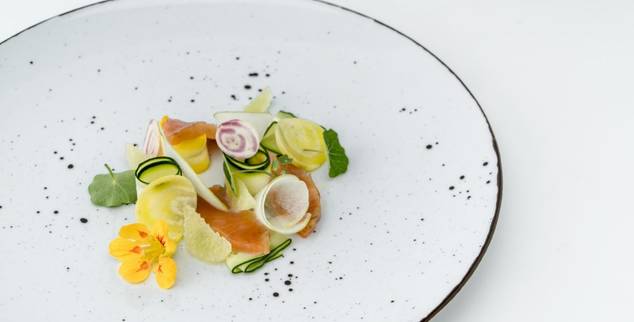 Indulge with healthy delicious meals at Lefay Resort & Spa Lago di Garda

Transform your body on a wellness holiday in Lake Garda with healthy nutrition, holistic therapies and toxin cleansing exercise. On arrival, assess your health during an energy examination, nutritional consultation, and medical interview, before enjoying delicious low-calorie specialised meals and herbal drinks to help kickstart a new healthy lifestyle. Ideal for a fitness holiday, increase your metabolic rate with complimentary classes such as Qi-Gong, aqua gym and circuit training, or relax and attend daily Pilates classes to help clear your mind and naturally eliminate stress. End the day by unwinding at the luxury spa with a range of detoxifying treatments for an effective and intensive detox retreat.


More information: View Lefay Resort & Spa Lago di Garda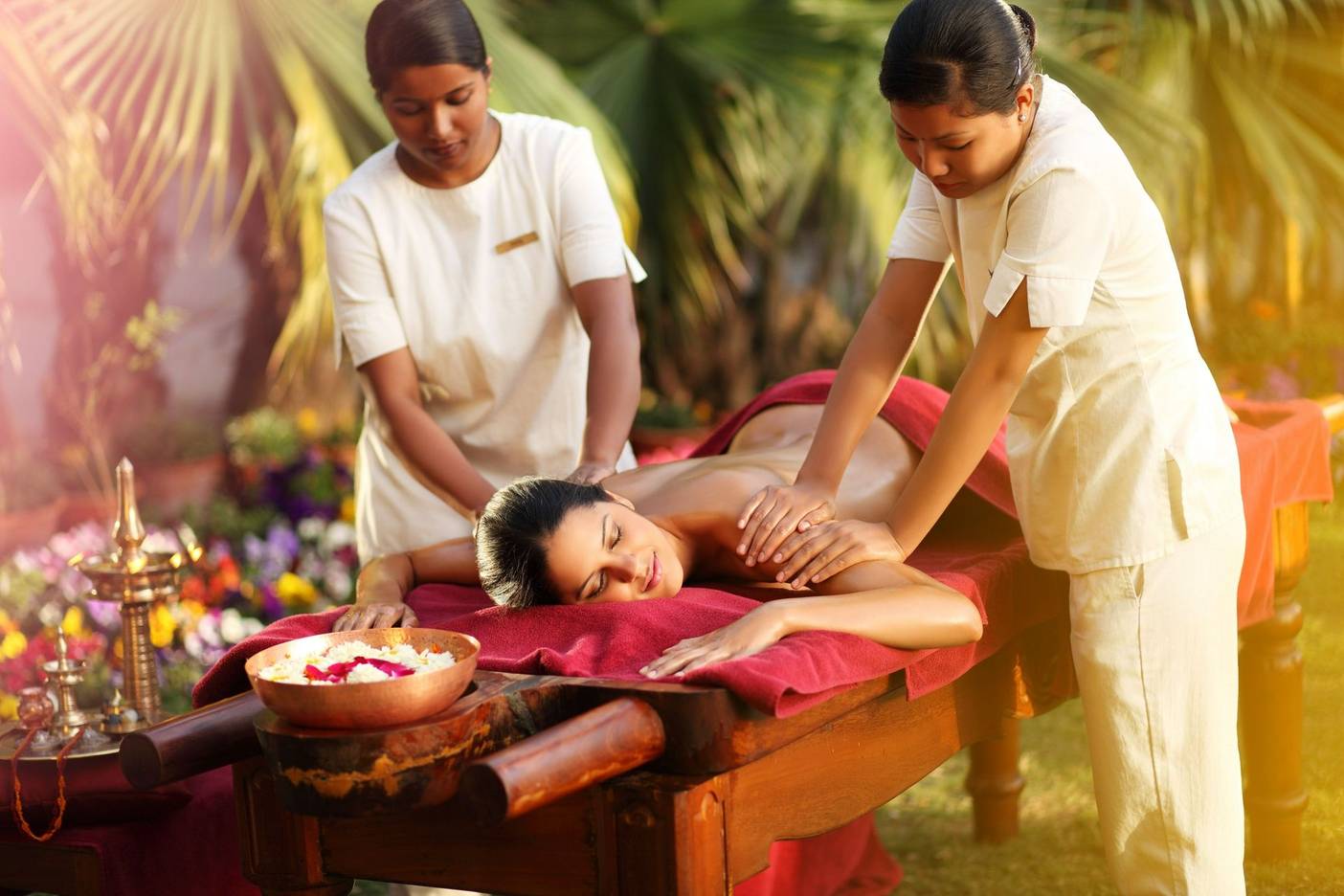 Boosting wellness with a massage at Ananda in the Himalayas

Located in the breath-taking Himalayas, this award-winning detox holiday in India offers the perfect opportunity to improve your well-being. Take advantage of the wellness, fitness and lifestyle consultations to tackle your health concerns, and learn more about how to improve the way you live in the complimentary lectures and workshops. Offering a healthy nutrition plan with set mealtimes; spend your free time boosting your detox in personalised fitness and daily yoga classes, perfect for a luxury yoga retreat. With spa treatments, ranging from aromatherapy massages to detoxifying salt scrubs, return home from this luxury detox retreat revived and rejuvenated.


More information: View Ananda in the Himalayas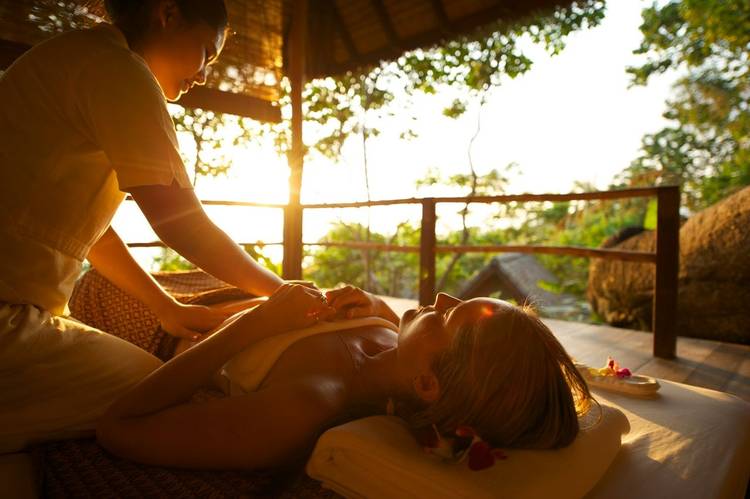 Increasing well-being with spa treatment at Kamalaya

For a healthy transformation in paradise, escape on this intensive detox retreat in tropical Thailand. Begin your stay with a personal detox consultation before experiencing a detox menu filled with nutritious meals and beverages, designed to drain away harmful toxins that have built up in your system. Optimise your detox with holistic and cleansing spa treatments, from colon hydrotherapy to lymphatic drainage therapy and a Taoist abdominal massage, known as Chi Nei Tsang. A great place for a healthy singles holiday, work hard to create change in personal training sessions, or meet like-minded individuals in group classes including; yoga, meditation and circuit training.


More information: View Kamalaya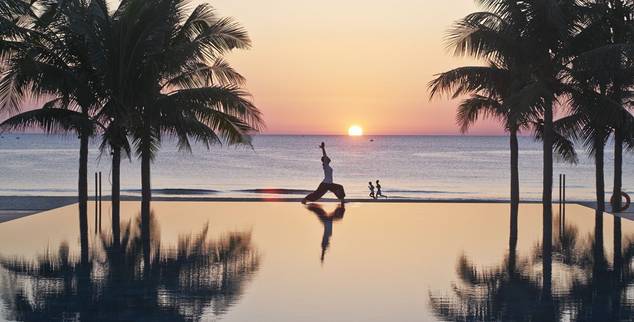 Rejuvenate at Fusion Maia

Escape to one of the world's most beautiful beaches on a healthy intensive detox retreat that utilises the healing benefits of holistic therapies and medicines to help revitalise your body and mind. A nutrition-friendly retreat surrounded by the South China Sea and the glorious tropical paradise around Da Nang, indulge in the traditional Asian flavours to replenish your body. Clear your mind with customised holistic spa treatments and cleanse your body with the products of your vegan cooking class and juicing workshop. Learn more about your health in medical consultations with industry experts, before taking your pick from a wide selection of group classes.
More information: View Fusion Maia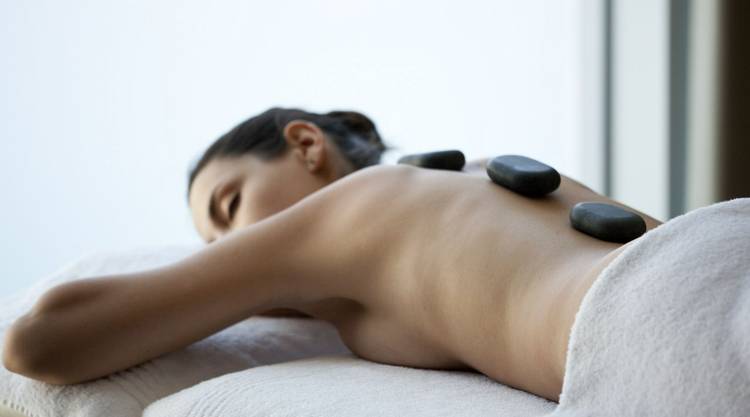 Stone Massage treatment at Vilalara Longevity

Receive expert advice on improving your well-being, whilst rebalancing your body with healthy gourmet dishes and detox diets, on this intensive detox retreat in Portugal. Following your initial nutritional, biophysical and personal health consultations, optimise the detoxification process by sweating out toxins during group classes. Choose from fast-paced, fat-burning sessions or slow things down and clear your mind with a calming yoga session. Ideal for a rejuvenating luxury spa holiday, allow your body to recover in a peaceful environment as you relax with a selection of organic luxury spa treatments.


More information: View Vilalara Longevity Thalassa & Medical Spa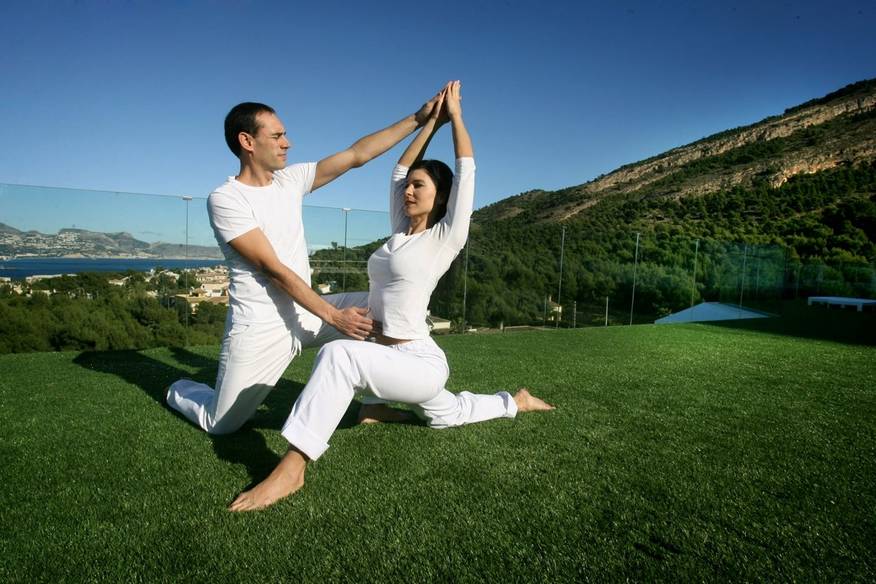 Enhancing health with yoga at SHA Wellness Clinic

Purify your body with the option of juice fasting and macrobiotic detox specific foods, on this world-class intensive detox retreat in Spain. Learn to detox at this specialist wellness retreat with expert advice from medical and nutritional consultations, together with a tailor-made diet plan and post treatment health plan. Boost your fitness following advice from your personal trainer and take control of your body by attending complimentary talks and healthy cooking lectures, to ensure you maintain your healthy regime back home. The ideal choice for a medical spa holiday, enhance your cleanse with everything from Chinese medicine treatments to aquatic therapy sessions.


More information: View SHA Wellness Clinic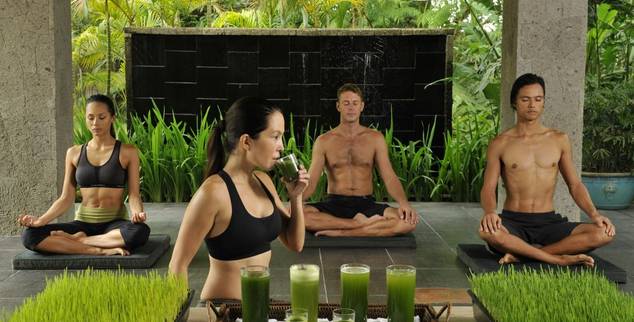 Using meditation and juices to detox at The Farm at San Benito

Discover why detoxing is so good for you on a weight-loss holiday in this tropical haven in the Philippines by combining nutritional, fitness and wellness support to help with a full body detox. Benefit from dietary, health and wellness consultations, before working up an appetite whilst sweating out toxins during daily movement and fitness activities, including mandala flower meditation and yoga. This intensive detox retreat includes a kidney cleansing wrap, blood sugar and urine testing, colon therapy and lymphatic therapy to give you a complete refresh from the inside out.


More information: View The Farm at San Benito


Thailand: Detox at Absolute Sanctuary

Enrich detoxification with salt scrub at Absolute Sanctuary

For a detox break in Asia, this affordable intensive detox retreat in Thailand offers the very best in detox juice fasting. Following a strict diet regime of five nutritional juices a day and broth soups, this intensive detox approach promises fast and long-lasting results. Receive nutritional supplements to help with the detoxification process and participate in daily yoga classes and group fitness sessions to complement your detox cleanse. Opt for a choice of either full colonics or a mix of colonic hydrotherapy sessions and lymphatic drainage massages, before relaxing with a foot soak or detox massage to help you unwind.


More information: View Absolute Sanctuary
Talk to one of our Travel Specialists on 1300 551 353 or contact us here to discuss tailor-making your perfect detox holiday.