10 Essential Packing Hacks You Have To Know About
Created: 07 August 2017

07 August 2017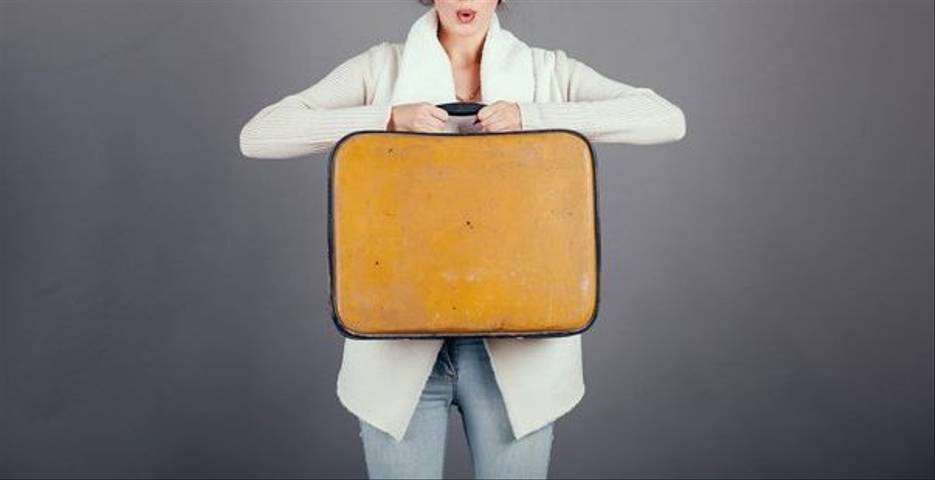 There are two kinds of travelers in the world – those who pack wisely and those who wish they had. Packing is an important element when travelling because when it is done well, it can help create a stress-free travel experience. You don't want to over pack and then suffer by having to cart around a bulky bag, but you also don't want to under pack and end up forgetting some of your essentials. Here, you can learn to beat stress on holiday, with our top ten essential packing tips!


1. Make a Packing List
Before even starting to pack your stuff, know exactly what and what not to pack and list it down. A travel packing list helps you ease out the job and relieve you from worrying you might have left something essential. Remember to tailor your packing list by activity and location.


Make a list so you won't miss!


2. Choose the right bag
If you're planning to go on a hiking holiday, you better leave your rolling luggage at home and get yourself a comfortable backpack. Wherever you're planning to go, always pick the right travel gear. Go for something lightweight, versatile, activity-friendly but big enough to hold all your favourite things!


Your travel bag can make or break your trip


3. Less is More
Pack for compatibility – the key to packing light is to choose clothes that goes with anything. Always remember the rule of thumb: go for basic colors such as black, white or grey. This allows you to easily mix and match your outfits. Pack a lightweight scarf as well, this is a very versatile item that can easily be repurposed and doesn't take up much space.


4. Fold or Roll?
Packing clothes always depends on the type of fabric. For you to easily remember this tip, just roll softer garments and fold stiffer ones. If you are headed off on a healthy holiday, pack lots of active wear, swimmers and some relaxed clothes for in between. After folding or rolling up the clothes, stack them inside your bag according to use.


5. Minimise your toiletries
Take only what you absolutely need! Minimising the number of toiletries that you bring can help you stay organised on the road. As for the toiletries bag, pick a clear or see-through small bag for easier and faster scanning at security. Plan to keep your liquids and gels under 100ml each and check if your hotel has a hairdryer or let hair dry naturally instead.


6. Ziploc is your best friend
Always pack extra Ziploc bags with you as they are great storage and organising your belongings. Travelers love using Ziploc as they are cheap, clear and readily available. You can use these for many purposes as a pouch for your toiletries, travel packing cubes, as a document holder (keep you passport safe from accidental spills) and a lot more!


Go for something cheaper yet durable


7. Limit the number of shoes
Most shoes are heavy, inflexible and not ideal for packing. One way to pack smartly is to include no more than two pairs of shoes: one casual pair for everyday use and one pair for formal occasions. Think sandals and sports shoes and choose neutral colours.


8. Fill in the empty spaces
Maximise every space – fill in the voids. When you think you have already filled up your bag, take another look because there are still more empty spaces to be found. For example, you can roll up your socks or underwear and pack it into your shoes. Plus, as a bonus it helps keeps your shoes in shape.


9. Adapt, Plug, and Charge
Make sure to carry a global international adapter because you'll never know when you need it. A multi-plug adapter is your best bet and you'll only need the one no matter where you travel. Also, be sure to charge your gadgets before you leave for hassle-free travel, and consider a mobile powerbank charger for charging on the go.


10. Keep them in order
Arrange your things to work with your itinerary. Keep the most important items at the top of your bag so they are readily accessible. You don't want to spend lots of time searching for you passport and ticket at the bottom of your bag and it pays to keep your swimwear and a change of clothes in your carry on so that even if your luggage gets lost you can have a swim and relax at your hotel while you wait for your bag to arrive!


Voilà! Now you're off to go on a worry-free trip anywhere because you know how to pack well.
Talk to one of our Travel Specialists on 1300 551 353 or contact us here to discuss tailor-making your perfect affordable healthy holidays.