10 Best Retreats to have a Wellness Christmas and New Year for 2020/21
Created: 03 August 2020

03 August 2020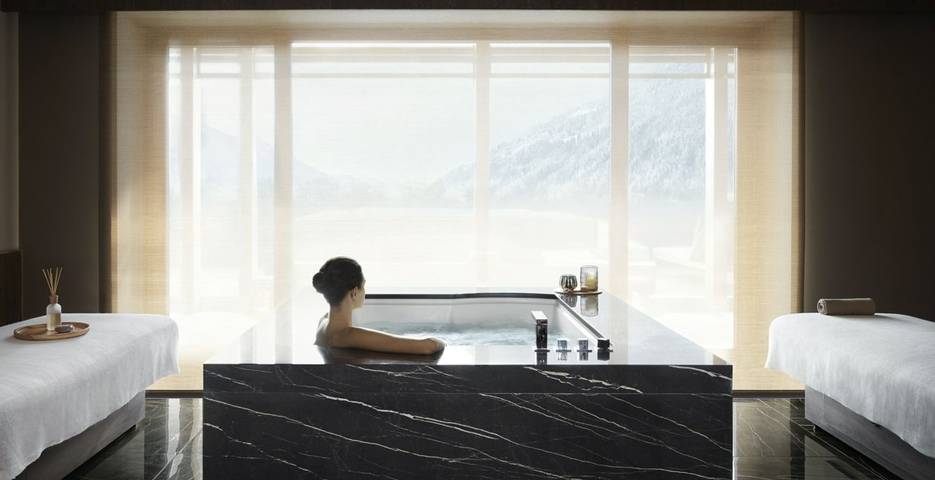 Whether you're flying solo in the Caribbean, partnered up or jetting off with the whole family in Europe, why not nip those winter woes in the bud and treat yourself to a wellness retreat for Christmas and New Year? In light of the Covid-19 chaos of 2020, this could be your perfect chance to safely step away from the madness and rebuild your immunity and mental wellbeing away from home. Each of our wellness retreats for Christmas and New Year will ensure you get some much-needed recuperation and rejuvenation and provide you with the tools to sow the seeds for a positive, healthy new year.
Give your mind and body the recuperation it needs with spectacular views and rejuvenating activities in one of our incredible destinations. From a festive fitness escape in the Andalusian mountains and a yuletide yoga retreat in the Caribbean, to a spa break in the snow-capped Dolomites and a joyful juice cleanse in Vietnam, each retreat provides personalised care and expert advice to give you the perfect healthy break.
Have the holly jolly Christmas you deserve and give yourself, or your loved ones, the gift of wellbeing this festive season.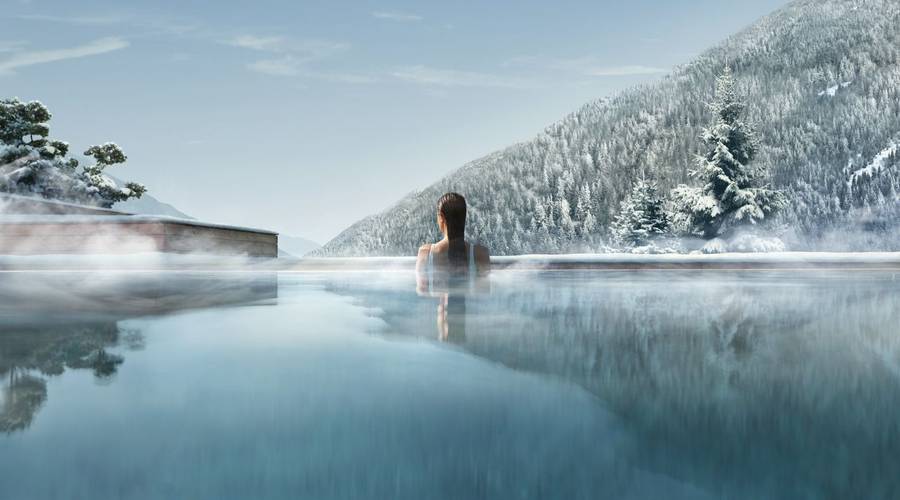 Unwind in the wonderful winter wonderland of the Dolomite mountain range on a refreshing detox retreat. With a state-of-the-art wellness temple surrounded by incredible alpine views you can indulge in energising massages and draining wraps and forget about the usual Christmas Day chaos. The sustainable gourmet restaurants provide organic, healthy meals with spectacular backdrops, so burning potatoes and overcooked turkey will feel like a world away and you can focus on rediscovering a balance between your mind, body and soul.
More information: View Lefay Resort & Spa Dolomiti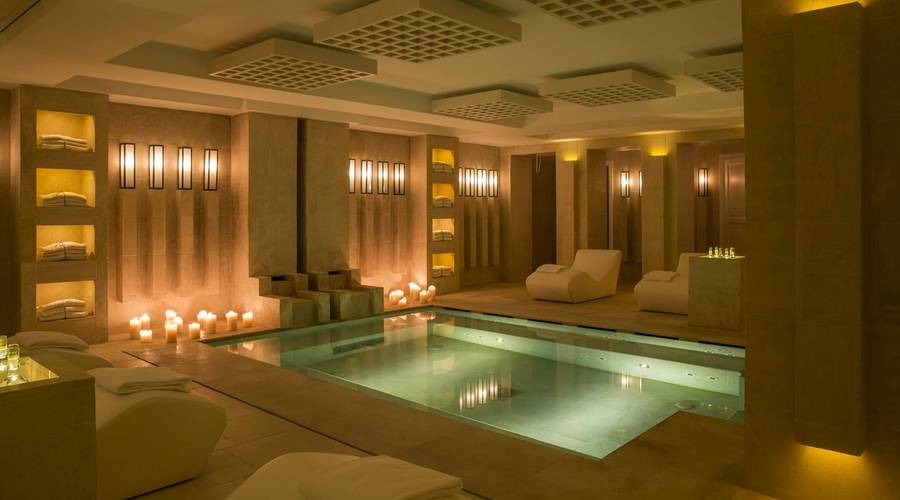 Start the new year the right way and trade dull winter days with an emotional healing holiday to the stunning coast of Southern Italy. A consultation on arrival will determine your personalised programme to allow you to reconnect with your inner self and prioritise your mental and physical health for optimum happiness. With the Vair spa offering hot stone massages, detoxification wraps and aromatherapy you'll leave feeling like the festive season is, in fact, the most wonderful time of the year.
More information: View Borgo Egnazia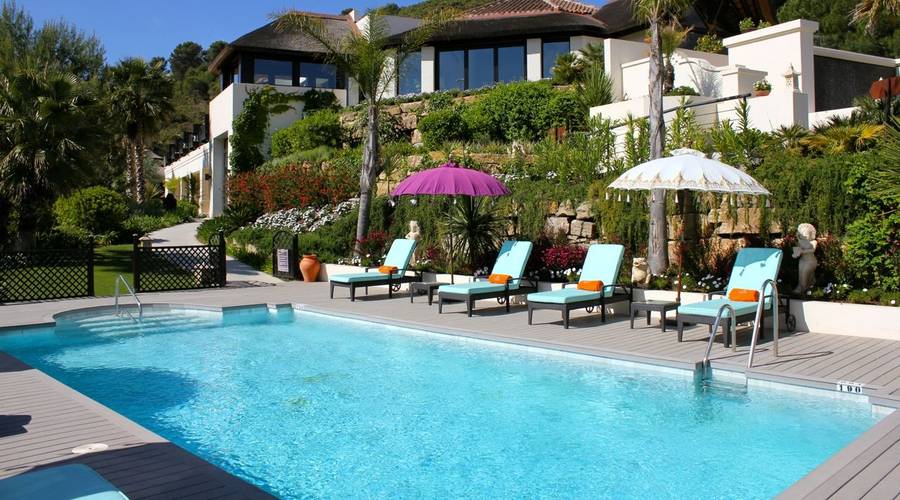 A festive fitness retreat that combines group yoga, training sessions and guided hikes with the orange groves and tropical gardens of Andalucia, what more could you want? Instead of running around looking for last-minute gifts you could be trekking up mountains and taking part in TRX sessions, with expert trainers on hand to give your physical health the reboot it deserves. Top it off with massages and therapies in the spa and you'll be feeling merry and bright long after you leave.
More information: View Shanti Som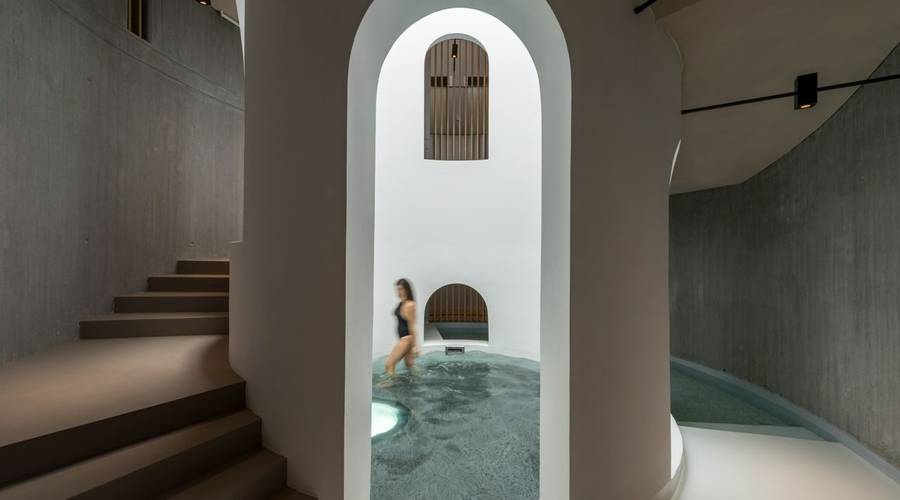 It's beginning to look a lot like wellness on this energising retreat in the glorious winter sun. Consultations on arrival ensure your holiday is tailor-made to your personal requirements, and a selection of amazing treatments and therapies make it the perfect singles holiday to enhance your emotional wellbeing ready for the new year. Through balanced healthy meals that cater to all nutritional needs, you can embark on a nutrition-friendly holiday that lets you indulge in delicious bites without the usual post-turkey food coma.
More information: View Euphoria Retreat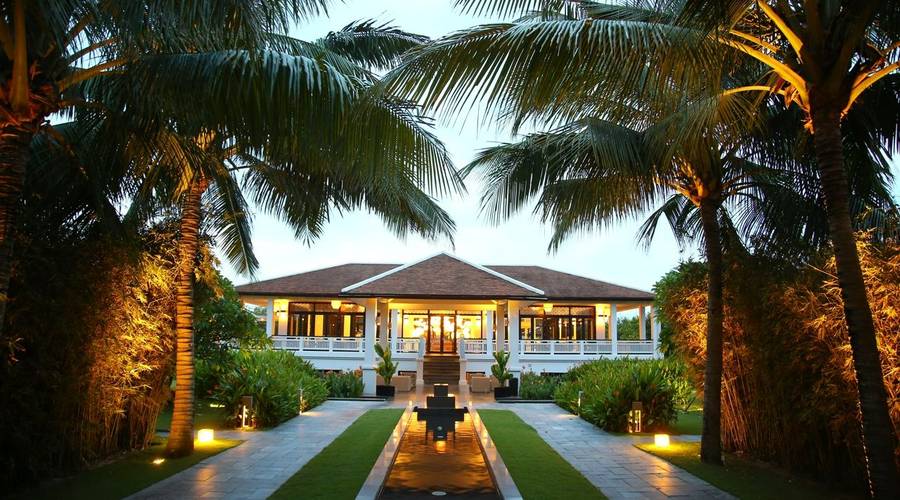 Grip life by the antlers and make your physical health the top priority on a rejuvenating weight-loss holiday on the beautiful beach of Da Nang. Here you can set yourself up with a positive healthy mindset for the new year and avoid the tempting Christmas treats on offer as you immerse yourself in meditation, juicing workshops and customised treatments. This detox gives you a full-body reboot by targeting your immune system and directing you towards positive long-term changes for a healthier future.
More information: View Fusion Maia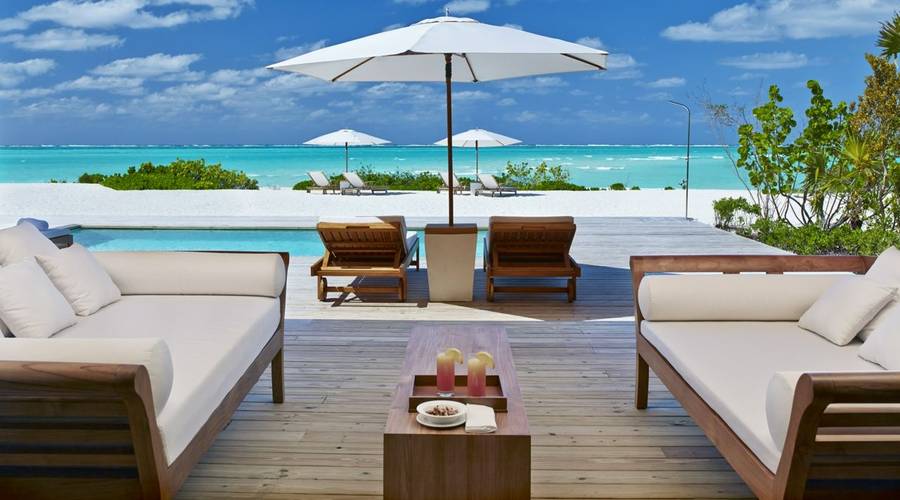 Rediscover the balance of your mind, body and (Christmas) spirit on a yoga holiday on the sunny beaches of Turks & Caicos. With daily yoga and Pilates sessions, alongside educational workshops, you can progress with your practice whilst you soak in the spectacular sunshine on the private island. With catamaran sailing, windsurfing and paddle boarding on offer, you can relax your mind and throw yourself into a fun-filled festive experience that will leave you with a refreshed and motivated mindset for 2021.
More information: View COMO Parrot Cay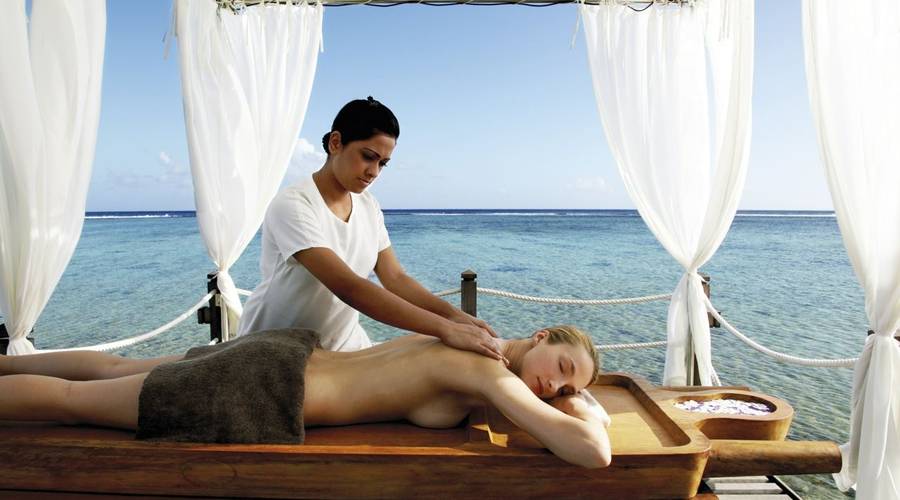 Oh, the weather outside is frightful, but Mauritius is so delightful! Relax your body and reset your mind with Shanti Maurice's sleep programme that includes personalised treatments and specialist therapies aimed at remedying your stressful sleep problems. Unwind with Pranayama, Yoga Nidra and Reiki sessions, alongside massages and sleep therapy, to give your mind a well-deserved spiritual and holistic holiday. This restorative wellness experience allows you to walk away from the clamour of jingle bells and Christmas carols and be welcomed into the world of deep sleep.
More information: View Shanti Maurice Resort & Spa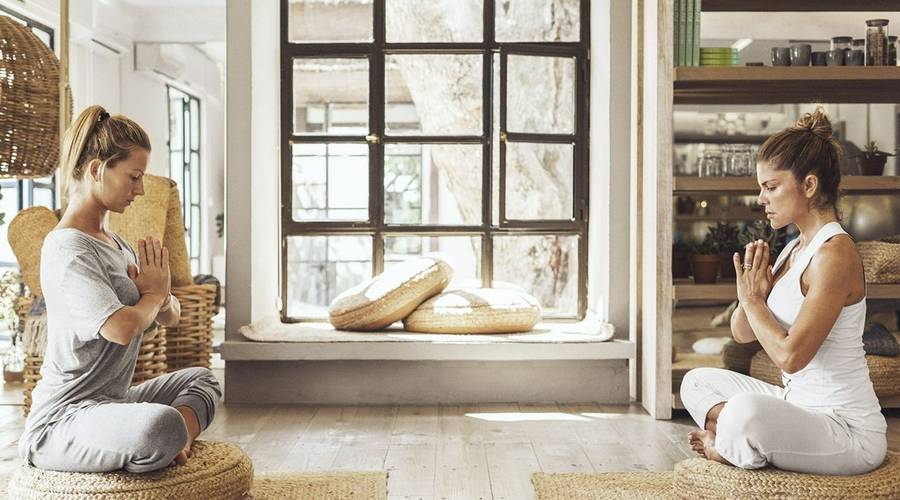 Let go of wintertime worries on this relaxing and soothing wellness experience, perfect to prepare or repair you for the frantic festive season. From lifestyle consultations and guided meditations, to sleep inducing rituals and personalised massages, our de-stress holidays are tailor-made to your specific requirements to ensure you get a regenerating break prior to the new year. With relaxing treatments, gourmet food, and beautiful views, you can start 2021 as the best version of yourself and lay the foundations for a healthy new year.
More information: View Marbella Club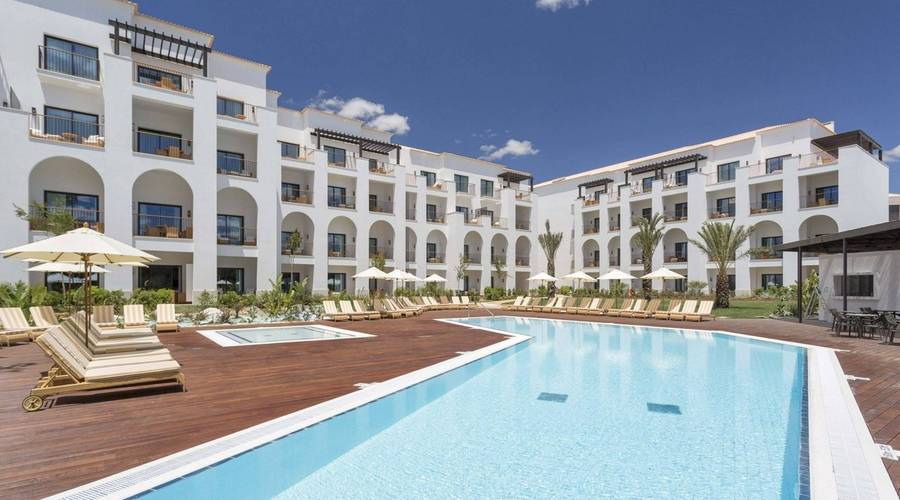 For a truly magical festive experience, take the whole family to the enticing beaches and majestic mountains of the Algarve. Embrace the variety of exciting activities on offer, including aquatics, badminton, yoga and circuit training, assured that there's something to keep everyone busy for the countdown to Christmas. With an exciting family holiday you can explore beautiful backdrops, enjoy family film nights and challenge each other to new pursuits, all while escaping the bitter weather of the English winter.
More information: View Pine Cliffs Resort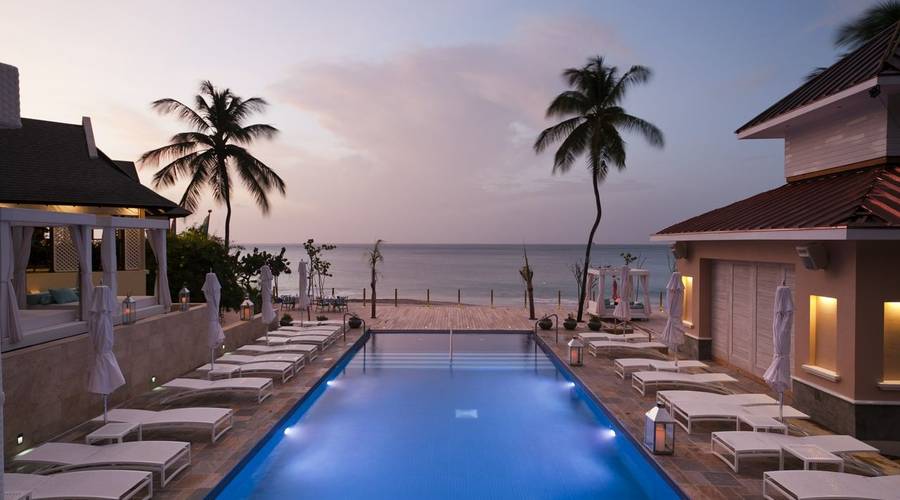 Treat yourself to a week of personal training, sleep-enhancing therapies and deep tissue massages on a well-earned spa holiday where your mental and physical wellbeing are the top priority. With unspoilt rainforests and breathtaking waterfalls as your backdrop and an array of gourmet cuisines and invigorating activities to keep you busy, you'll make memories that will surely outlast the festive period. Forget the festive jumpers and opinionated in-laws and learn how you can have a healthy Christmas on this brilliant beachside break.
More information: View BodyHoliday


Talk to one of our Travel Specialists on 1300 551 353 or contact us here to discuss tailor-making your perfect Christmas and New Year Retreats